21 2月
by Move Move Mover
No one enjoys the process of moving. Worse even than finding a way to get all of your stuff from one place to the next is the headache of planning and timing things perfectly so that you don't go broke just trying to relocate. The expense of moving is often forgotten in the hustle and bustle that is packing and unpacking your life into dozens of boxes, large and small.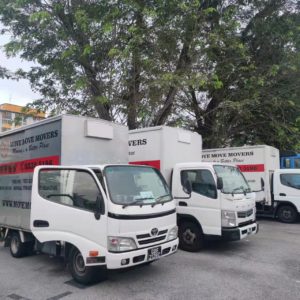 Regardless of why and where you're moving, there are a few things you can do to make the arduous task of moving a little easier, and a little cheaper, if you start early enough and take the time to plan ahead. Here are our five tips for making your big move a little simpler.
1. Save, save, save
Save, save. And save some more. If you're renting, presumably you'll be getting a hefty security deposit back from your landlord, but often that gets quickly eaten up by moving expenses. Save as much as you can to account for your new apartment's move-in fees, in addition to moving expenses such as renting a truck or even things like hotel rooms, gas, and eating out on the road if you're going to be making a big cross-country move. It's hard to imagine beforehand, but moving really does eat up a lot of money, often in unexpected little ways that add up over time (if you end up needing to buy moving boxes, for instance). Be prepared, and start saving as early as you can, as much as you can.
2. First things first
When you're making a big move, your order of operations becomes critically important. If you're moving to a job you've already landed, that order of operations certainly becomes a little clearer, but if you're like many young people, and have neither a job nor a place to live when you're due to move, the situation becomes a little more confusing.
If you know you want to move to specific area, than you might benefit from applying to jobs remotely ahead of your anticipated departure date. This can be extremely difficult, but if you do manage to land a position before you move, the hassle will certainly have been worth it. Be sure to indicate in your cover letter that you intend to relocate to the area in which you're searching for a job, and provide a specific date you plan on being there. You can also add a disclaimer to the top of your resume, below your mailing address, in the hopes that your application isn't immediately discarded because of your out-of-state address.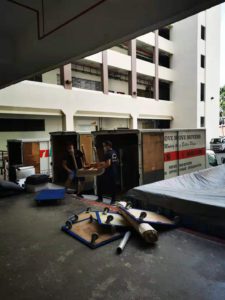 Often times, applying to jobs remotely just doesn't work, for a number of different reasons. If you suspect this is the case for you, be prepared to have several months of living expenses saved up (in addition to moving expenses) before you move, with the knowledge that it may take some time before you land a job in your new city.
If at all possible, visit the city you intend to move to before you make the move. This visit can serve two purposes. First, you can spend some time getting to know the city and make a final decision about whether or not you think the move will be right for you. Second, if you time your visit about a month or so in advance, you can schedule apartment showings while you're there so you don't have to go through the trouble of trying to rent a place remotely.
3. Slim down your stuff
Depending on whether you are moving a whole family or just yourself, this step could either be fairly quick and easy or an ongoing process requiring months of preparation. Regardless of your situation, it's a good idea to look at a big move as a chance to purge and start fresh. After all, it can be really liberating to get rid of all the excess that tends to accumulate when we stay in one place for any length of time. As your move approaches, all of those things you thought you needed but never actually use start to seem more and more like a dead weight than useful additions to your new home. Old Halloween costumes lingering in the back of the attic? Bread machine? Waffle maker? Now's the time to get rid of it.
Jean, a military wife who has moved 10 times in the last 14 years, and who runs a relocation website movemove.biz, says that she sells most of her furniture and appliances on Craigslist first, then holds a yard sale to sell what is left, and finally donates to charity everything that doesn't sell at the yard sale. She adds that when having a yard sale, it's a good idea to price the items slightly above the minimum you're willing to accept so that you have some bargaining room.
Your "keep" pile should be fairly slim; think of this pile as the items you absolutely could not live without. The things you would dearly miss if you were forced to part with them. Often the things we can't live without ending up being some of the smallest pieces in our home; photo albums, paintings, handmade sweaters.
There are two main methods of making a big move. The first is quite drastic: sell all of your things, pack your bags (as though you were going on a very long trip) and simply book a flight to your new location. If you are young enough to be unencumbered by pricey furniture sets, or a house full of stuff, this can be a great option. It's cheap, fast, efficient, and when you arrive in your new city you can simply walk of the plane with a few bags of luggage and call it a day. Of course, you will need to shop for new furniture and accouterments to outfit your new apartment, but again, if you're young enough to not be particularly attached to any of your things, it can work out quite nicely and provide you will just the fresh start you were looking for.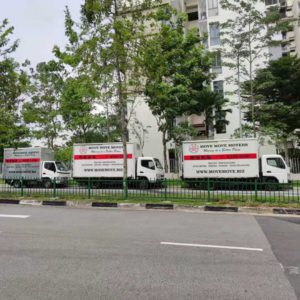 Most folks are either unwilling or unable to go with the first option, which leaves us with the old-fashioned way of moving: driving. There are several ways to pack and move your things from one place to another, so you'll also have to decide whether or not to hire someone to move your things for you. Movers might be more expensive than simply renting a truck, but it can also be profoundly less stressful, saving you both energy and time. There are also a number of companies which rent out "moving cubes" and trailers which you pack with your things, and which are then picked up and shipped across the country by the company, meaning you don't to do the driving yourself, but you'll still save some money compared to hiring movers.
If you decide, as perhaps most people do, to rent a moving truck yourself, such as one from U-Haul, Budget, Ryder, or Penske, take the time to compare costs and keep an eye out for discounts. If you have an AAA membership, for instance, you'll probably want to rent from Penske, which has a special 20% discount for AAA cardholders on a 16-foot truck, and a 12% discount on any size rental.
It's also important to take into account factors such as mileage. A few rental companies allow you unlimited miles (such as Penske) while most others will charge you an added fee if you exceed a set distance. You'll also want to check that the company you're renting from has a drop-off location near the town you're moving to, and be sure that you'll be able to get the size truck you want on your specific moving day (book well ahead of time).
5. Timing matters
If at all possible, don't move during the summer. Yes, it's tempting; summer is a great season to explore a new city, and the warm weather and long days make it the ideal moving season. So why is summer such a bad time to move? One word: competition. You, your mother, and hundreds of thousands of college students are all thinking exactly the same thing. Highways and byways are crammed, and competition for housing is likely to be fierce, particularly if you're moving to a college town.
Landlords know when college students are looking for apartments. If you move outside of the window in which students are looking for a place to live, you're likely to find nicer apartments at better prices, and you won't be standing in an unending line at the U-Haul store or be stuck in bumper-to-bumper traffic on your cross-country odyssey. Additionally, avoiding holidays, Fridays, and the end of the month will help you to garner even more savings.