30 1月
by Move Move Mover
Your home and every item in it is a testament of your hard work made into reality. All of the sweat, blood, tears, and sleepless nights have amounted to a wonderful residence you can reside in. But there will come a time when you need to move into a better home for yourself and your loved ones. When that time comes, you will need to call on professional moving contractors to help you relocate. There are a lot of moving companies out there but only a few are worthy of working for you. As such, here are several qualities professional movers should always have.
Reliable
Your house has a lot of different items that fulfill its respective functions. It can be a simple decoration that makes your interiors look good or a huge appliance that fulfills an important function. Whatever purpose it may be, these items belong to you and they must be taken care of when you are relocating. That's why you need to hire movers you can trust with your belongings. Otherwise, you would lose one or several of your items when you move to a new place.
Courteous
No one on this planet would ever want to deal with a rude person. This is true, especially when you hire someone to transport your stuff to a new place. You'll only end up annoyed due to this particular negative attribute. It would be better to look for a professional mover who knows how to deal with customers in a polite manner. In this way, you will have a smooth and good experience with your chosen contractor. Plus, you won't have to deal with any trouble alongside all the stress that comes along with the relocation process.
Punctual
Time is such an important commodity these days. One minute too late and your whole day can be affected. The same can be said when you need to find professional moving services. If you made the mistake of hiring tardy moving contractors, your brand new start in a better home will be a bad one. You will need to wait for an undisclosed amount of time for your movers. As a result, you will need to compensate your schedule for all the stress they caused. It would be a big help to your moving needs if you looked for punctual contractors.
Experienced
In this world, nothing beats experience. This logic can also be applied to the budget movers in Singapore you choose to hire. Experience is valuable in providing the relocation service you need. Without experience, these movers will make a lot of mistakes and most of them will be costly for you. Do yourself a favor and stay away from amateur movers who have not proven anything yet in the industry. Go for experienced moving professionals who will know what you need before you have thought about it.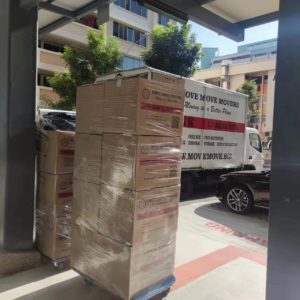 Clean
Your new residence and all of the belongings you need to transport should be maintained well. This won't happen if the moving contractors you hired don't know the basic concept of cleanliness. When you hire movers who don't know how to clean the mess they made, you're going to use a lot of time fixing their mistakes. It would be better if you chose moving contractors who can come to your place and work as cleanly as possible.