Disposal & Removal Services
Singapore's Furniture Disposal Service Experts
The Move Move Movers provide the best furniture disposal services in Singapore that you deserve, designed to meet your specific requirements. You no longer have to worry about whether we are capable of exceeding your expectations – we are more than capable of providing what you need. Allow us to handle it for you!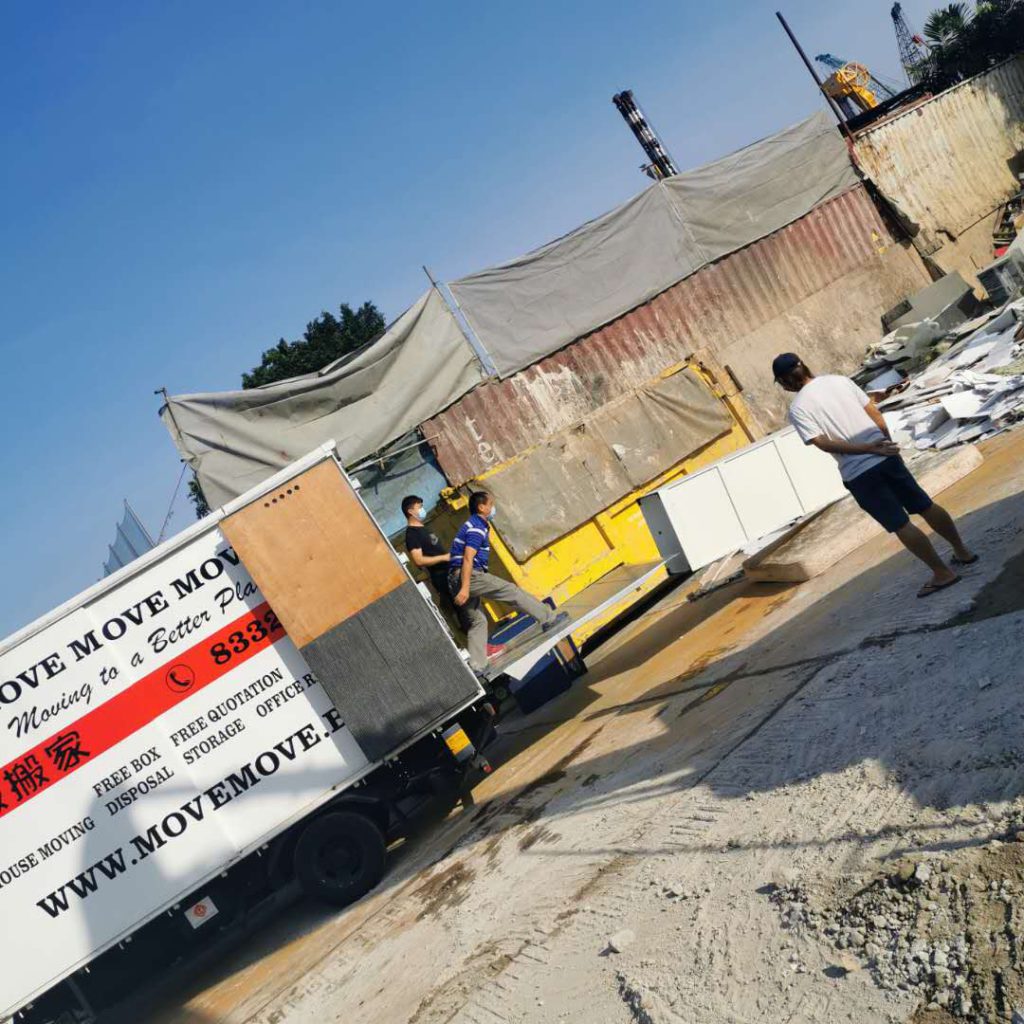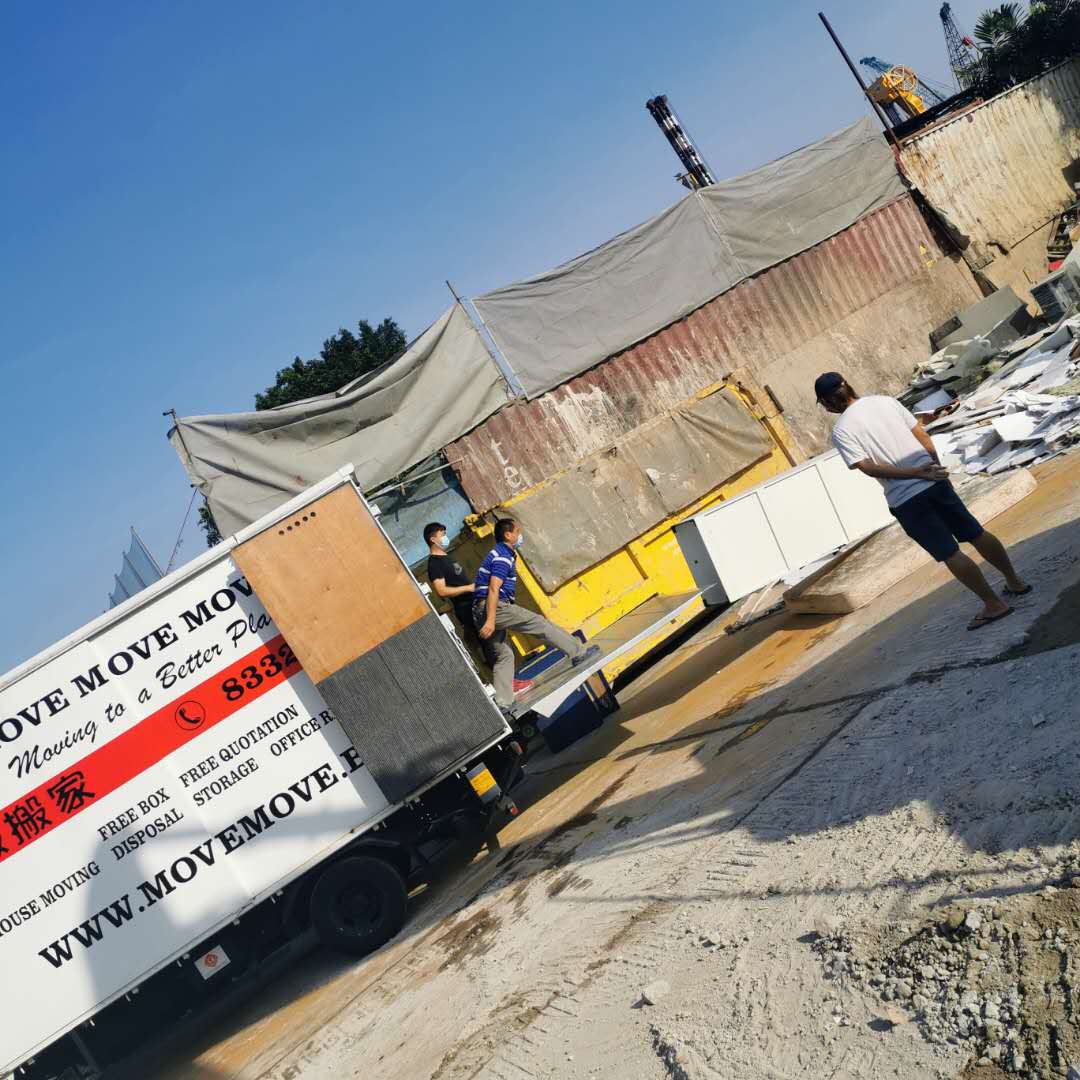 The correct way to do residential waste classification
Example: Kitchen waste, plastic, diapers, wood chips
The way to dispose of garbage:
Use designated bags .Please tie the bag or wrap it with tape
Example: Glass/ceramic products other than recyclable waste , Plastics with metal parts, Metals, Non-beverage cans, Cutlery
The way to dispose of garbage:
Use designated bags .Please tie the bag or wrap it with tape
Example: Reusable Bottles, Beverage Cans (Steel, Aluminum), Recycle Marked Plastic Bottles Only, Other Bottles
The way to dispose of garbage:
●Empty the residue and rinse lightly with water.
●Remove bottle caps or caps and dispose of as non-burnable garbage.
●Severely dirty cans, bottles, rusted cans and broken cans are all non-burnable garbage.
●Severely dirty plastic bottles are combustible garbage.
●Remove the caps of plastic bottles and dispose of them as combustible waste.
4.Spray cans, liquefied gas bottles
Spray can: be sure to deflate after use,
And put it into the bucket without drilling.
Liquefied gas bottle: please be sure to deflate after use, and
Put into buckets, no drilling required.
Contact Move Move Mover for disposal!
Our Singapore commercial waste management services include:
Recurring + on-demand commercial waste and recycling collection (including food, e-waste, and single-stream recycling)
Dedicated dumpsters + compactors for waste stream separation
Sustainability assessments
Reuse and donation programs
Comprehensive waste diversion reporting
24/7 customer support
Online booking for Disposal
Enter your address, choose your removal items, and get a quote. Then set a date and time.
Price transparency from the start
Before we come out, get clear upfront pricing for furniture removal online.
Availability the following day
Book online or over the phone to have your furniture removed as soon as tomorrow.
Our primary goal is to ensure your complete satisfaction. If you are dissatisfied, we will work hard to make things right.
Call or chat live with one of our helpful support agents who are standing by to assist you.
Our hauling professionals are knowledgeable, courteous, and thoroughly background-checked.
Easily dispose of large furniture without the hard work
In Singapore, we are experts in furniture disposal services.
We are experts in providing high-quality furniture removal and disposal services in Singapore. We can also recycle old furniture for you if you want. In addition, we provide excellent furniture disposal services throughout Singapore. Our employees are quite skilled at collecting whatever you consider being household garbage. Otherwise, you'd have to find a way to transport such items to the nearest skip or tip. Such an endeavor costs money, wastes your time, and is extremely inconvenient. Don't put yourself through it! Instead, let us worry about such trivial matters!
In many ways, our furniture removal and disposal services in Singapore are extremely beneficial and enjoyable. For example, you do something that you would normally have to do. That way, you won't have to worry about anything.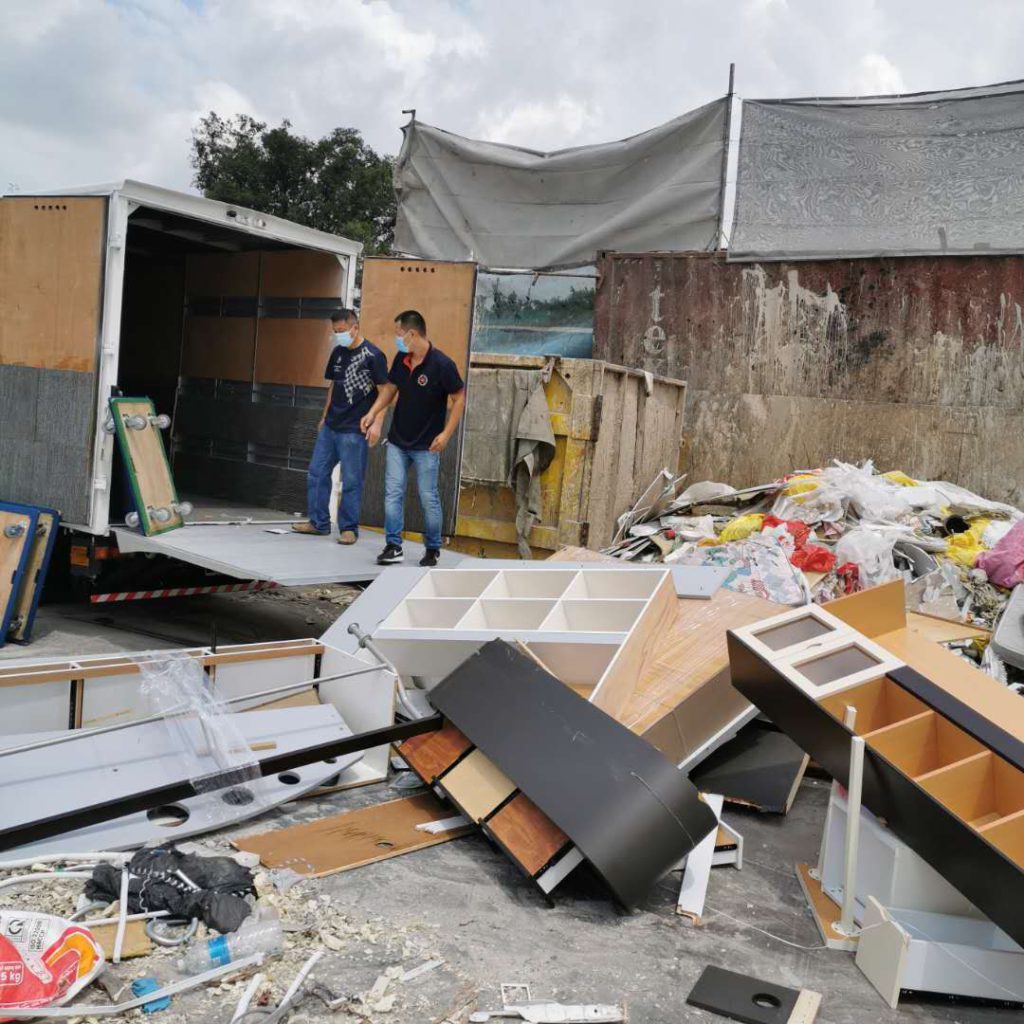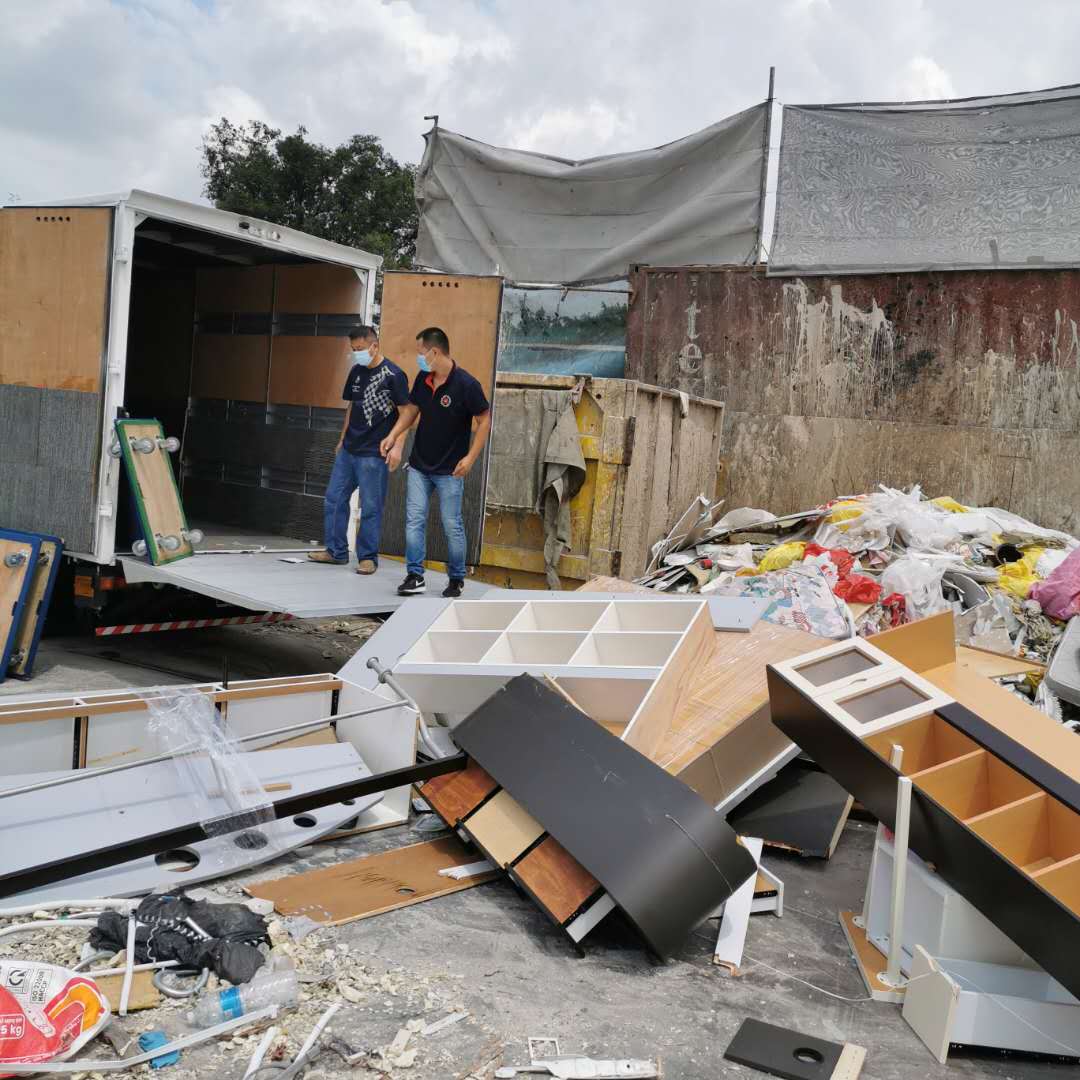 Excellent Customer Service
Our teams are always ready to assist! Do you have new furniture ready to be installed in your office or home? Are you stressing out about how to get rid of old furniture to make room for new ones? A call to any of our numbers would result in our dispatching movers to your location right away. You could be sipping a cold drink on the new furniture while our movers remove the old one. Furthermore, the entire project is designed to be completed in the shortest amount of time possible. We never want to cause you any inconvenience!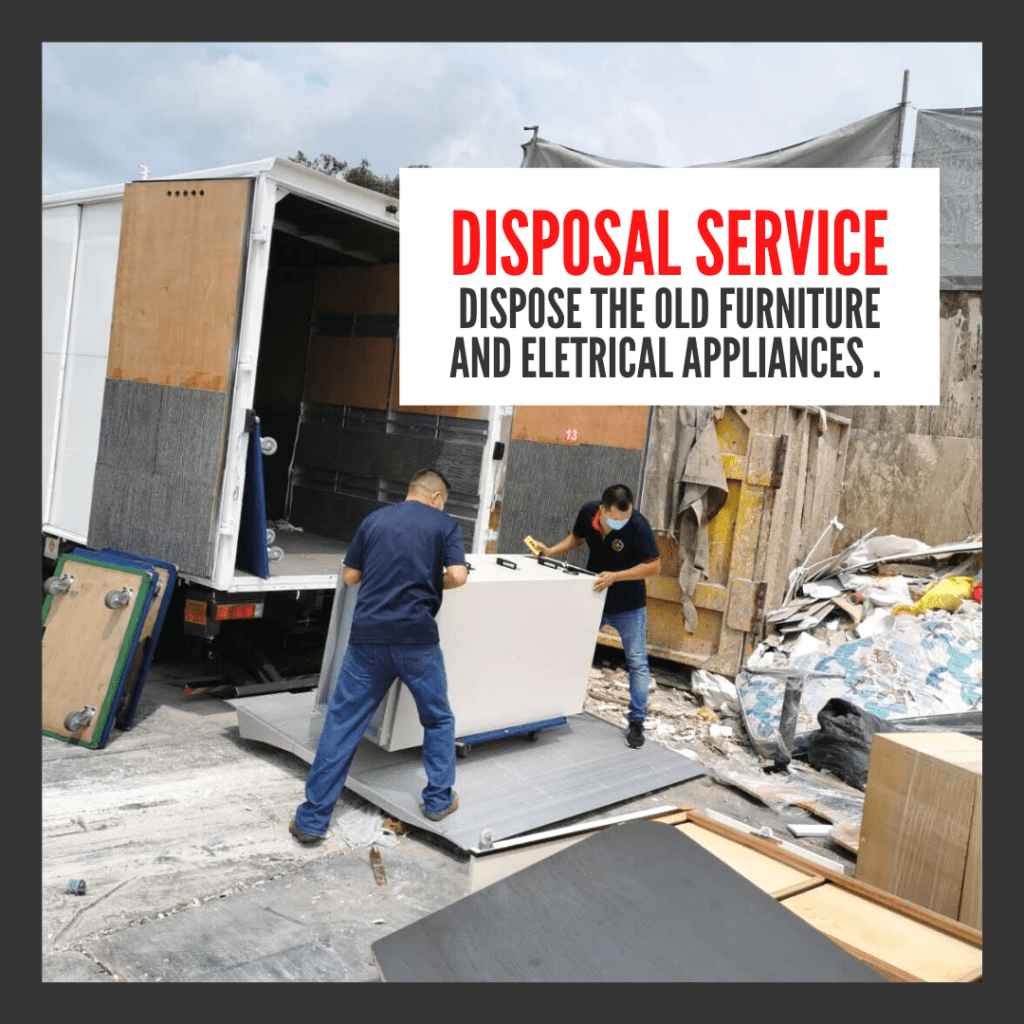 Less Expensive Than Hiring Skips
You're probably torn between contacting us and renting a skip. Probably, you consider the skip to be a more cost-effective option. The truth, however, is quite different. Skips are extremely expensive to hire. As a result, you should only go for them if you have a lot of money to burn. Otherwise, our cost-effective furniture disposal services are your best bet. You will save money by working with us. Furthermore, we will complete the task quickly, saving you time. Our services are not only cost-effective but also time-saving!
Why book Singapore furniture removal with Move Move?
We strongly recommend our exceptional furniture disposal services in Singapore to you! If you don't believe us, go to the testimonials page and read what our clients have to say about us. We provide a simple and effective method for getting rid of furniture that you no longer want to see in your home. The services are available for both commercial and residential properties. These services are available throughout Singapore. Visit Move Move Movers today to learn more about our first-rate furniture disposal services!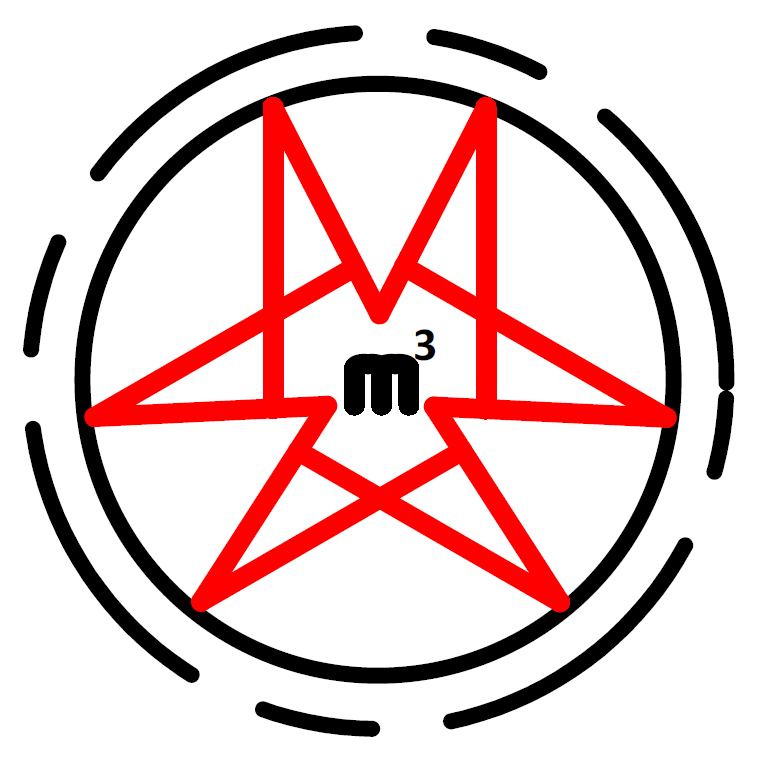 Move Move Pte. Ltd. 
#05-35  3 Soon Lee Street, Singapore 627606Tel: 6909 3840 HP: 8332 5196
Copyright 2019 Move Move Pte Ltd. All Rights Reserved.
Contact Us For Best Mover In Singapore!