24 1月
by Move Move Mover
If your current office space is no longer meeting your needs, you're probably itching to relocate. When you consider everything that's involved – coordinating employees, moving equipment, organizing things outside of working hours – it's clear that this is a big job.
Moving a company is not the same as moving a house. You have your belongings, you have some boxes, and you need to get from one place to another.
That's where the similarities end.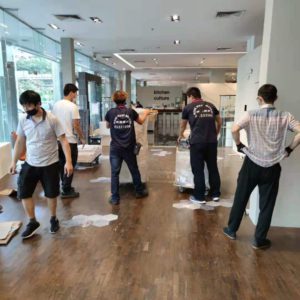 Moving corporate locations is a complex project, whether you're expanding, downsizing, or simply moving to a new address. Fortunately, there are a few things you can do to make it as simple, quick, and painless as possible.
Allow yourself time, if there is one piece of advice.
Moving to a corporate office is not like moving to a new home. You can't wait until the last minute and then just shove boxes in your car and make multiple trips to your new place. Planning is essential when moving an office.
Begin early to get a sense of the terrain. Inform your employees about the relocation so that they are not caught off guard. After all, moving to a new office can have a significant impact on their commute and work/life balance.
Starting early allows you to plan out timelines and understand each step you need to take without feeling rushed. Get a head if you want an easy, low-stress move.
Starting early allows you to create timelines and understand each step you need to take without feeling rushed. Get a head start if you want an easy, low-stress move.
Make a Project Manager Nomination
Nominating a project manager is a critical component of your corporate relocation strategy. This person will keep track of budgets and timelines, as well as answer any questions that arise along the way. Choose someone from within your organization who is organized, detail-oriented, and can communicate effectively with others.
Your project manager should develop a detailed project plan. They should specify the scope of the overall move as well as the responsibilities of each department. Just as it is critical to begin planning early, it is also critical to begin delegating responsibilities early. This includes ensuring that each department does its part.
Get Rid of Everything You Don't Need
Purging and downsizing are important steps that should never be skipped. People frequently become overwhelmed by the details of the move and attempt to skip this step, opting instead to simply pack everything and vow to sort it out on the other side.
The truth is that it never gets resolved on the other side. Things you brought with you because you didn't have the time or patience to get rid of them end up piling up around your new office space.
The math is simple: the less stuff you have to move, the faster and easier it will be. Packing, prepping, loading and unloading the truck, and unpacking on the other side are all part of the job. Why pack things you no longer want or need? Are you saving those fax machines in case they make a comeback? Take them out. Stacks of paperwork and promotional materials bearing your previous logo? Throw them away. Is your office equipment broken? You're familiar with the routine.
Finally, hiring experts is the best way to make things easier on yourself. It's critical if you're relocating to a corporate office.
Of course, you're aware that you'll require professional assistance in moving items such as office furniture, IT equipment, vending machines, and other large pieces of equipment. However, you can rely on a professional mover to handle everything – big and small.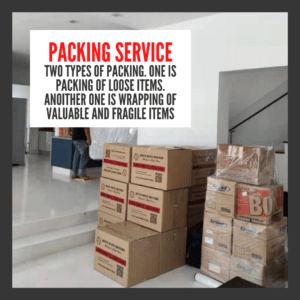 Get your mover involved as soon as possible (does this sound repetitive?) and they'll be of great assistance. Your mover will offer their expertise to assist you in developing your project plan. They'll give you realistic timelines and explain everything that's involved. There will always be aspects that you haven't considered.
There are federal laws governing the transportation of sensitive items such as employee and financial records. Hire a mover who has the know-how and professional ability to transport these items safely.
Your mover will arrive early in your current office space to assess what you have. They'll bring the necessary equipment to move everything safely and quickly. They will also be able to collaborate with you on a timeline for your relocation in order to minimize the impact on your day-to-day operations.
BEST MOVER GUIDE: WHAT YOU MUST KNOW IF YOU ARE MOVING TO AND FROM CONDO!
The best way for office moving in Singapore
Move Move Mover visits to check and evaluate the moving plan, provide a quotation and sign the contract with the customer responsible for moving. Pack the customer's items one day in advance, and guarantee the on-site operation of the customer's hardware facilities.