23 1月
by Move Move Mover
Moving with your family can be a stressful experience for everyone. Not only do you need to plan and organize everything, but your children are likely to be shaken.
For children, where they live is an important part of who they are. Years in a young person's life contain many milestones, and chances are, a lot of their experiences and understanding of the world revolve around their immediate surroundings. Even if you're only moving a few blocks away, it can feel like a completely different world.
We have some suggestions for making moving easier on your family and making the transition easier for everyone.
By getting a head start, you can ensure that the moving process is not stressful and rushed. If you have the option of deciding when to relocate, try to do so between school years. If your children will be attending a new school, it is best to start them at the same time as everyone else. Moving in the summer also allows you to take advantage of the long days in your new neighborhood.
Planning ahead of time allows you to chat through the process and communicate along the way. It also assists children in fully comprehending and adapting to the concept. They'll be able to chat with friends, exchange contact information, and if you'll be moving too far away for regular play dates, they'll be able to decide how to stay in touch.
Last-minute scrambling is stressful for everyone, not just children, so plan ahead of time to avoid it.
Examine your new surroundings
The unknown can be frightening or anxiety-inducing. Because children have less experience in the world, it is especially difficult for them to imagine the unknown. Visit your new neighborhood if you live nearby.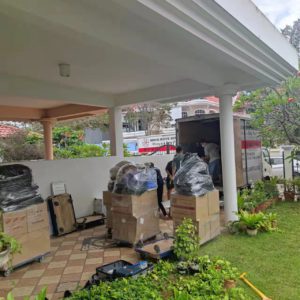 Explore your new neighborhood park, eat breakfast at your new neighborhood cafe, and even retrace the steps of a morning walk to school. This will give children a sense of what life will be like after the relocation and will relieve some of their stress.
Don't worry if you're moving too far away to easily pay a visit! You can also go on an adventure with Google Maps. Examine your neighborhood and your street, and start pinning some places to visit. Make a list of things to look into and get excited about your exploration.
Pack a box of necessities
Making a good first impression also entails smoothly settling into your new home. Nothing says "welcome home" like a good night's sleep in your favorite stuffed animal, book, and pajamas.
Save yourself the evening stress by packing for your first (or second) night. Make a clear label for an Essentials Box and fill it with – you guessed it – the necessities. This includes everything you'll need for your first few nights in your new place:
Towels and bed linen
Pajamas
Clothes exchange
Toiletries and pharmaceuticals
Favorites among children (blanket, stuffed toy, book, cup, etc.)
A few sets of dishes and cups
Coffee maker as well as coffee

You won't feel pressed to dig and hunt after a long day if you have the necessities.
Many parents believe that by keeping their children out of the moving process, they are alleviating their children's stress. The reality, however, is that many children feel powerless and disconnected from the process.
Decide on some age-appropriate responsibilities that you can delegate to your children or have them assist you with. Whether it's packing their toys or decorating boxes to label them, they'll feel more involved in the big move. You'll make them feel like you're all on the same team, and they'll be able to unwind.
Validate everyone's emotions.
Moving can be frightening, sad, and uncomfortable. It can feel unjust. It can also be thrilling and exciting, which piques one's interest. It is possible to feel all of these things at the same time.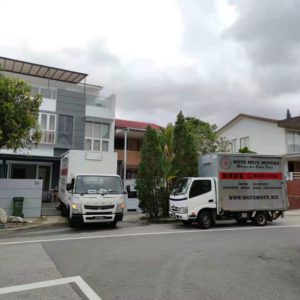 It's critical to make room for any emotions your children – or you – may be experiencing as a result of the move. Allow them to express themselves without judgment and assure them that everything they are feeling is normal. While you may want to remove unpleasant feelings, be careful not to invalidate them by attempting to talk them out of them.
Let them know that their emotions are natural and rational, and then walk them through the process. Give them something to look forward to while also demonstrating that you recognize that there are things to be sad about.
BEST MOVER GUIDE: WHAT YOU MUST KNOW IF YOU ARE MOVING TO AND FROM CONDO!
Residential Moving Service
Move Move Mover provides you with more attentive and considerate services during the service process.