7 1月
by Move Move Mover
Moving is difficult in general, and it becomes even more difficult when it is a long-distance move. When considering long distance moves, you must mentally and physically prepare yourself because there are many items to pack and unpack, as well as leave old places and consider a newer place to be your home. As a result, it will be difficult. Under such pressure, there is a high risk of making mistakes that must be avoided. Here are five mistakes to avoid when planning a long-distance move.
Attempting to Move Yourself
When it comes to long-distance relocation, moving by yourself is not a good idea. When considering a move, there is a lot of work to be done, such as completing residency and contract formalities, looking for amenities near the new residence, looking for children's schools, recreational facilities, and so on. Attempting to move by yourself under these conditions renders movement ineffective. In addition, heavy-duty vehicles are required to transport all goods. Consulting professional movers, particularly lorry movers in Singapore, is an excellent option because they can properly assist you. Lorry movers in Singapore can also transport large amounts of goods at once, which is not possible if you move by yourself.
When planning a long-distance move, it is highly recommended that lorry movers in Singapore be considered. However, moving a lorry is not an easy task. A lorry may be able to transport all of your goods over long distances, but it is inconvenient to make multiple trips and is not cost effective. As a result, before you move, make sure that all of your belongings are listed. The best way to accomplish this is to create a checklist. When it comes to lorry movers in Singapore, our helpful staff will assist you, and using a checklist will make the job go faster.
Not Throwing Away Unnecessary Items
Prioritizing is critical when it comes to long-distance packing. It not only reduces workload, but it also allows for faster and more efficient movement. Always pack the heavier and more important items first, followed by the smaller items. Always keep priority in mind when creating a checklist. When looking for lorry movers in Singapore, you can ask them to help you pack and unpack heavy essentials such as dining tables, wardrobes, TVs, computers, and so on.
Non-essential items such as stationary, room and bathroom cleaning appliances, food, and so on can be discarded. It is best to consult the lorry movers in Singapore while they are assisting you in packing/unpacking the goods so that they can suggest which items should be discarded specifically. If you are moving internationally, you may not be allowed to bring certain items, and some items may contaminate and damage other essential items while in the lorry. As a result, only essential and heavy items should be packed.
You're Packing Everything Yourself
Another common blunder to avoid is attempting to make everything yourself. To begin with, it is extremely difficult. Second, most heavy utility goods, such as house furniture, TVs, wardrobes, and so on, are designed in a unique way to pack or unpack, and if not done properly, the furniture or any goods can be damaged, which you want to avoid at all costs.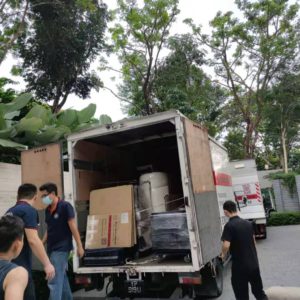 Most lorry movers in Singapore have professional and experienced staff members who can properly pack and unpack your goods. Furthermore, it is best to let the lorry movers in Singapore pack for you because the goods must be packed in such a way that they can fit all of the goods properly without causing any damage to the goods even during transit. If the goods are not properly fitted, they are at risk of being damaged.
Failure to communicate with the movers while they are in transit
One common blunder is failing to communicate with the lorry movers in Singapore after the packing is finished. We recommend that you communicate with the lorry driver and the movers throughout the moving process until the goods are unpacked in your new home. Despite all precautions, there is always the possibility of a problem occurring. These issues are frequently caused by outside factors, and if you are unaware of them, they may cause the moving process to be delayed.
Unexpected weather changes are a common external problem for lorry movers in Singapore, as they can slow down the transit and moving process. If it is a domestic move, the landlord of the new place may have some restrictions that you must work out before the move can be completed successfully. If you are moving internationally, certain items may be restricted by international customs, which must be resolved. Thus, it is always a good idea to stay in touch with the lorry movers in Singapore so that they can update you on the status of the move and notify you if any external problems arise.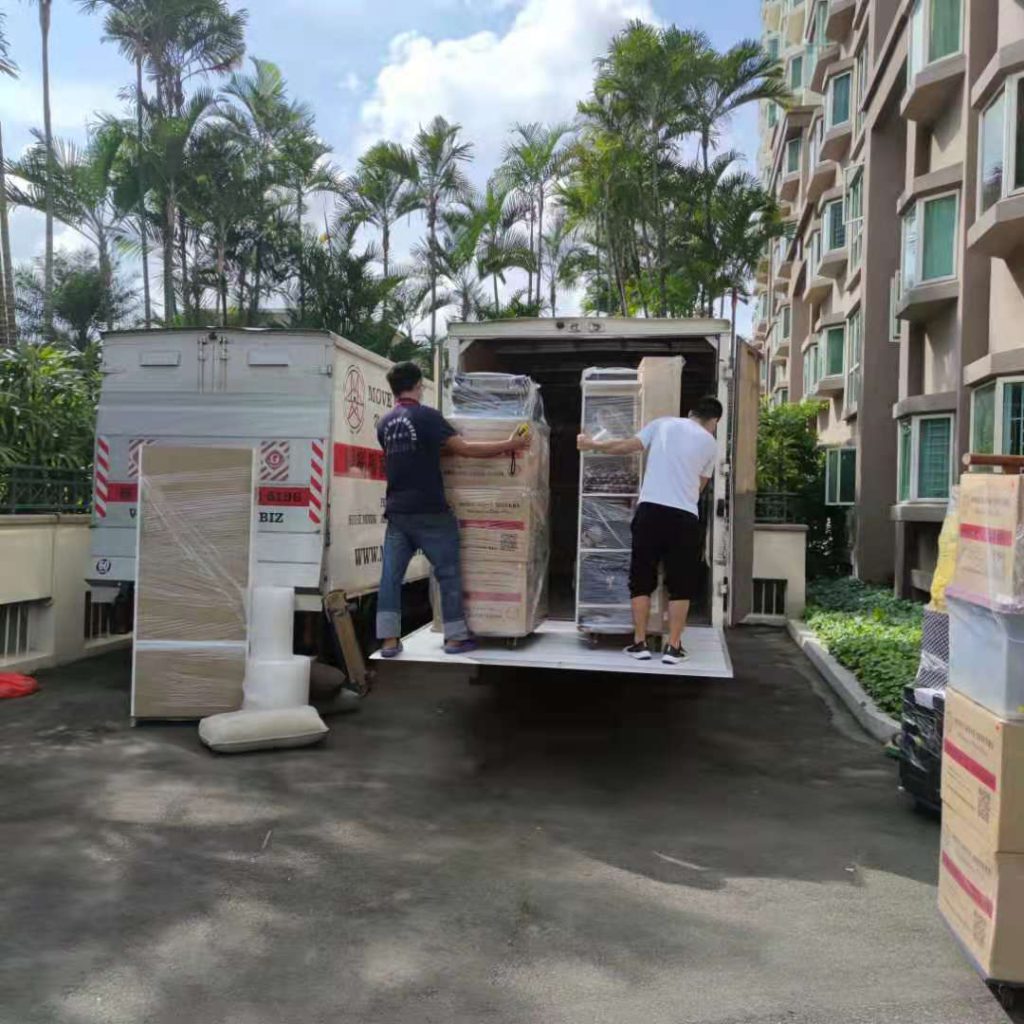 Moving is a difficult task, and you should get the best help you can, especially if you are moving a long distance. When moving long distances, there are a few factors to consider and mistakes to avoid. Making a checklist before moving, for example, and consulting the best lorry movers in Singapore are all good ideas for a safe and efficient long distance move, whether it is an international or domestic move.