22 1月
by Move Move Mover
The papers have been signed. The plans are in the works. It's now time to plan the logistics of how and when you'll move, as well as the timeline for when you'll first set foot in your new home.
Check the Google Review for moving companies and get recommendations from friends and family who have recently moved.
As you prepare to work with a moving company registered in Singapore, learn about your rights and responsibilities.
Consider any additional insurance coverage you may require for your move. Inquire with prospective movers about their insurance policies, and check your homeowners' policy to see what it covers.
If you are relocating, look into banks, doctors, and schools. Gather all of the paperwork required to open new accounts.
You're on a research roll, so keep it up. Lock down the moving company you'll use seven weeks before the big day and begin tracking all relevant expenses.
Obtain written estimates from at least three licensed movers. Allow an estimator to come to your home to conduct an inventory if at all possible.
Begin a binder or folder in which to keep all of your moving estimates and paperwork.
Make a list of businesses you will need to contact to change your address. Don't forget to include your online accounts as well.
Put your plan into action by going through your house — especially closets, basements, and storage areas — and deciding what stays and what goes. Once everything is in order, begin packing non-essentials (think: holiday decorations and craft supplies).
Begin the packing process by going through your closets and donating any clothing that no longer fits or that you no longer want. When the closets are finished, begin assessing items room by room.
To help pay for your move, make a first round of charitable donations, sell items online, or hold a garage sale.
If you have children, collaborate with the current and future schools to transfer records and plan for a smooth transition.
Begin by packing items that aren't frequently used. Seasonal items, infrequently used gadgets, and items stored in the attic or basement are good places to start.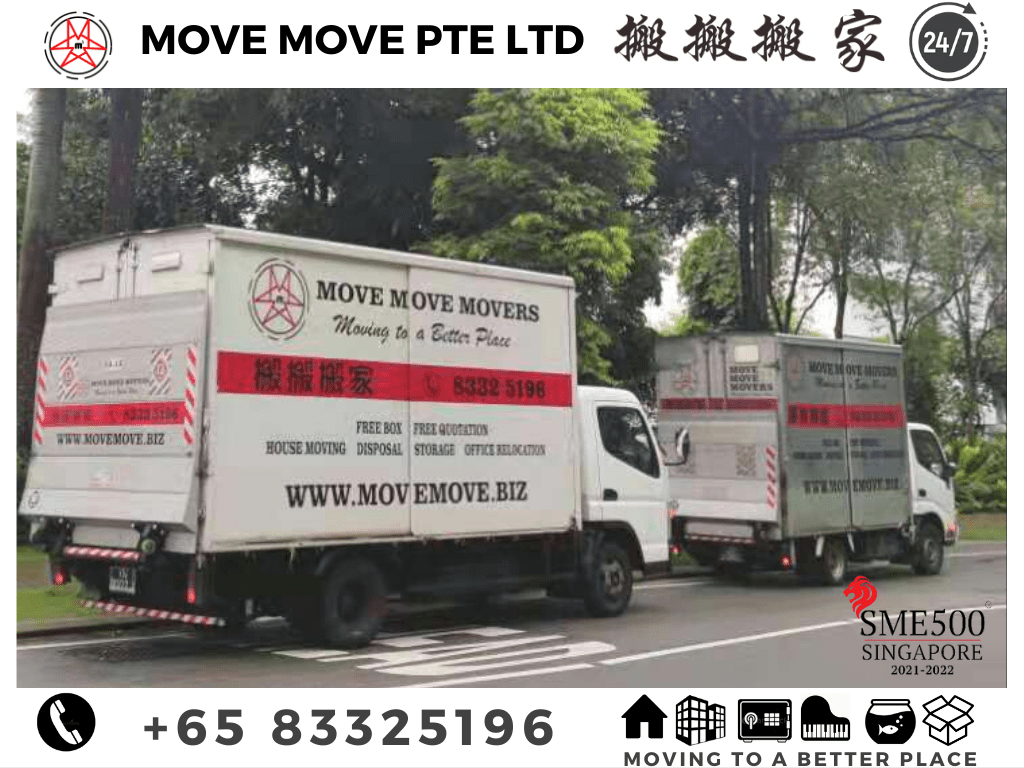 Make a room-by-room plan before you start packing everything. Oh, and let your loved ones know that you'll be moving next month.
Food from the refrigerator, freezer, and pantry should be used up. From now on, try not to buy too many groceries, especially in bulk.
Inform your friends and family that you are relocating. Send them an email with your new address or a moving announcement.
Purchase packing materials, boxes, tape, labels, and box cutters as well as moving supplies. If your mover does not provide specialty items such as dish boxes, wardrobe boxes, and mattress bags, make sure to order them.
Set up a box-labeling system. Key elements include numbered boxes, color-coding by room, and a master list with inventory.
Make a room-by-room packing list and begin packing!
It's official: you'll be relocating this month. Instead of packing tape and boxes, spend this week organizing all of your official documents.
Fill out an official change-of-address form and submit it to the Singapore Police Department.
Examine your list of businesses and services and update the addresses on all relevant accounts.
Schedule vacation time at work for the days surrounding your move, and arrange for a babysitter if necessary.
Confirm major details with your mover, especially insurance coverage.
Now that you've taken care of the necessities (especially the bank and post office), go through your annual subscriptions, valuables, and sentimental items.
Cancel all home delivery of newspapers and arrange for delivery in your new neighborhood.
Gather important documents, jewelry, and small family heirlooms. Keep these valuables separate from your moving boxes and devise a strategy for transporting them by hand or via a trackable, insurance-backed shipping service.
Take pictures of any expensive items. Make a mental note of any existing scratches, dings, or damage to your furniture.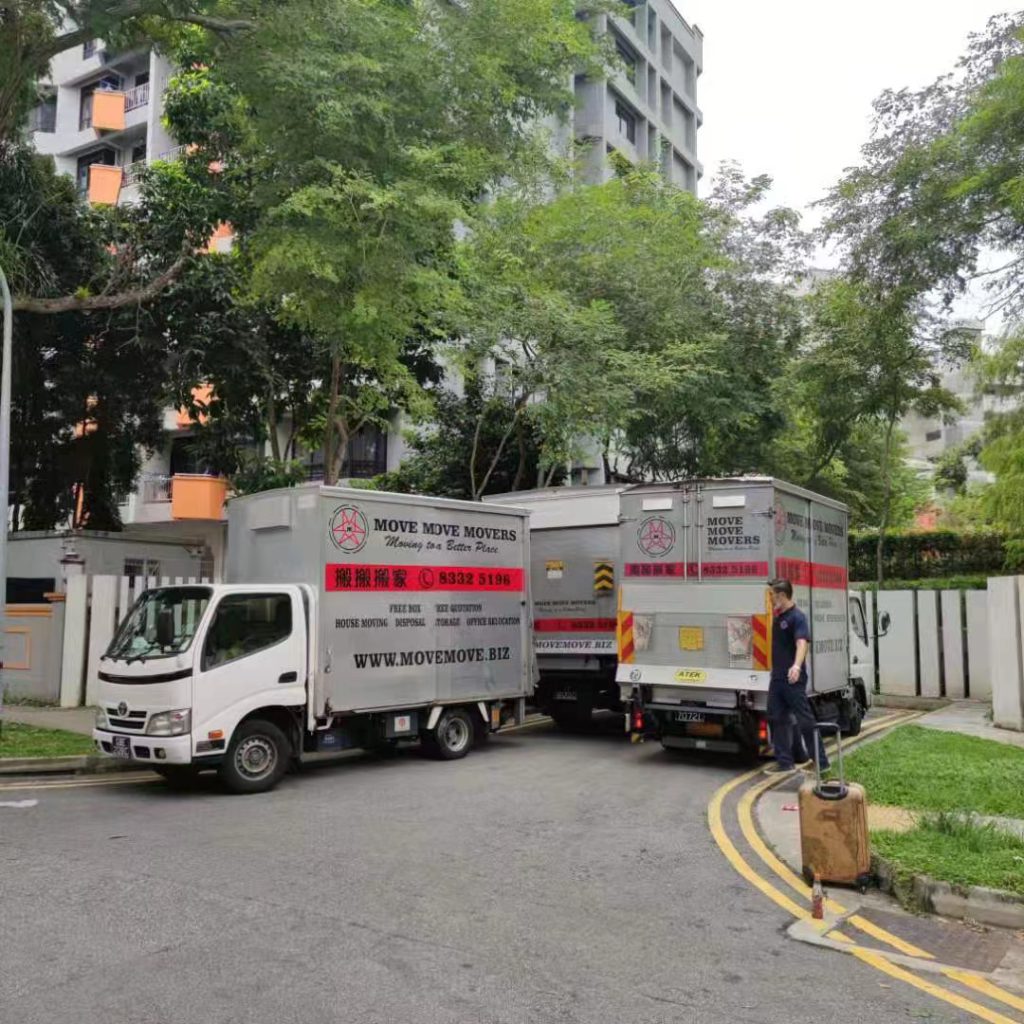 Assume you're going on a long vacation: Pack your belongings, throw away any perishables, go to the bank, and double-check your prescriptions.
Pack gradually so that you don't save everything for the last week.
Finish any loose ends: Confirm that you've changed addresses, have all of the necessary moving insurance, and are prepared to make your move.
Make a packet for the new owners of your home that includes any warranties, vendor recommendations, and your contact information in case they have questions or need to forward your mail.
If you're transporting large appliances, make sure they're clean and ready to go. Remember that freezers must be defrosted, and you may need to call a professional to disconnect gas lines on certain appliances.
Fill prescriptions and ensure that everyone has all of the medications they require in their suitcases.
Withdraw cash to tip the movers and keep enough money on hand for any unexpected expenses.
It's finally here! It's finally arrived! Before you move to your new home, tie up any loose ends.
Utilities in your current home should be turned off one day after your move-out date. The day before you move in, turn on all utilities in your new home.
All flammable items that cannot be transported, such as paint, chemicals, and aerosol cans, must be disposed of.
Take one last look at your belongings. If you have additional items to donate, arrange for a pick-up by your preferred organization.
If you're packing, make a backup of all your computers.
Pack each family member's suitcase as if they were going on a two-week vacation, including their daily toiletries and comfortable clothes.
Confirm details with your moving company, such as arrival time on moving day, cell phone numbers, and last-minute details.
Hire a cleaning service to do a quick clean after the movers leave, or set aside a day to clean before the new owners arrive.
Most importantly, cherish the memories you've created in your home and prepare to embark on a new chapter in your life. Upward and forward!
Residential Moving Service
Move Move Mover provides you with more attentive and considerate services during the service process.
BEST MOVER GUIDE: WHAT YOU MUST KNOW IF YOU ARE MOVING TO AND FROM CONDO!