10 3月
by Move Move Mover
From time to time, life throws us into situations where we need to move objects that are heavier than the human body can handle.
This leads to an endless list of possible injuries. Fortunately, there are good ways to handle heavy objects that allow us to work harmlessly, or at least minimize the risk of trauma. Following this proper lifting technique, it can be easily rearranged, cleaned, or moved.
With a brief guide from Move Move Pte Ltd, you'll know the right way to lift heavy objects in our boxes, even when you're alone.
Find the item you want to move.
Size doesn't matter. Check if your luggage is too heavy and find a convenient pickup location. The latter greatly reduces the chances of getting injured. Is the object in balance? Does the risk fall from cracks or other weaknesses when lifting the crate? Remember, Move Move Pte Ltd boxes are free and convenient to pack.
Look around and take the safe route.
Remove obstacles to avoid tripping, watch out for stairs and uneven floors.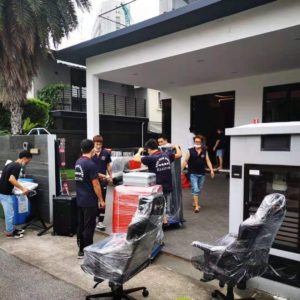 Carry & Lift
Keep the item close to your body and stand up to lift the load off the floor with your leg muscles. Throughout the process, keep your back straight. When moving the thing, make gentle, smooth movements and avoid twisting your body. To shift directions and take little steps, use your feet. As you change directions, lead with your hips. Keep your shoulders in line with your hips as you move. Our movers are educated and trained on safe moving practices by Move Move Pte Ltd's moving supervisor, so they are always ready to provide exceptional service.
Place yourself in the appropriate position.
The key is preparation, as well as the right position in our instance. Make sure your feet are separated by at least a shoulder width. Maintain a straight back, firm abdominal muscles, bending knees, squatting to the floor, and looking straight ahead. Put one knee on the floor and the other in front of you bent at a straight angle if necessary (like a knight). Prepare to lift by getting a strong grip on the burden with both hands. The employees of Move Move Pte Ltd are excellent moving professionals.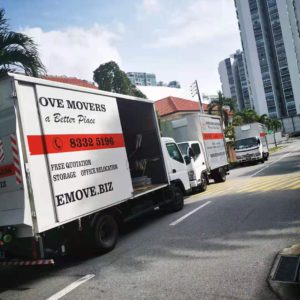 Drop the weight
Return to the squatting position, utilizing only your leg muscles, after you've arrived at your destination and it's time to put the object down (not back). Maintain a straight back, hold the item close to your body, and gently place it on the ground.  The Move Move Movers uses bubble wrap and cling wrap for tall furniture and household objects such as refrigerators and wardrobes so that they may be relocated in an upright position rather than lying down, which could impair the fridge's performance.
By Move Move Movers