22 2月
by Move Move Mover
It might be expensive to relocate. Whether you're relocating across town or across the nation, there are numerous expenditures to consider.
Many people start preparing for their move by estimating expenditures, adding up the big-ticket items, and breaking out the piggy bank. Moving entails more than simply the main items. Many people are surprised by the tiny charges, which can quickly add up. Prepare for unanticipated moving expenditures as much as possible, and you'll be able to stretch your budget even further with some careful planning.
1. Moving and Packing Materials
Moving firms that provide full service can pack all of your belongings for you. While beneficial, this service is not free.
You'll need supplies if you decide to pack your own belongings. The cost of purchasing fresh boxes and packing materials can quickly pile up. Thankfully, there are ways to cut the cost of packing and preparing your belongings. Free boxes can be found in liquor stores, bookstores, and grocery stores. Don't forget to acquire some durable packing tape, some fragile item protection, and some markers to identify your boxes.
Start collecting packing supplies early so you know how much money will be taken out of your budget.
2. Professional House Cleaning Services
Most of us intend to relocate with the greatest of intentions – after all, why wouldn't you? When the time comes, though, many of the things we aspire to do wind up feeling like too much. Cleaning is one of those common chores.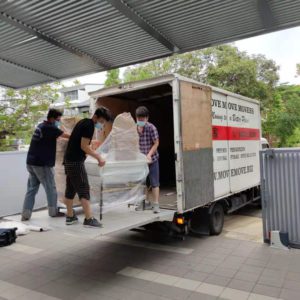 Do you really want to mop the floors, clean the fixtures, scrub the refrigerator, and clean the bathrooms from top to bottom? This isn't a list that will make many people swoon even in the best of circumstances, and it's especially excessive on moving day.
It will cost you money to hire a professional cleaning service, but it is well worth it. If you're leaving an apartment or rented house, hiring a cleaning increases your chances of getting your entire deposit back. It would make you feel more at ease if you clean your new place before you arrive.
Consider employing a cleaning service for both your current and future houses, and see if you can get a better deal.
3. Deposit Deductions and Repairs
Have you looked to see what it will take to receive your deposit refunded in full? Life occurs sometimes, no matter how careful you are. As a result, you may need to make minor (or large) repairs before moving out, or pay for them with your deposit.

If you plan on receiving that money back when you move out, make sure everything is in fine working order before the big day arrives. Check to determine if you'll need a handyman once you employ the cleaner.
Pro tip: Review your lease and the fine print to make sure you understand everything. Consult your landlord or leasing business; they may be able to recommend someone to help you with small repairs.
There's a chance you'll have to pay some building fees if you're moving into a condo or apartment building. For things like move monitoring, access to a freight elevator, or setting up and securing elevators or stairwells for the relocation, your building may charge you.
Check with your landlord or building manager to understand policies for moving days, in addition to any possible costs. It's crucial to learn the days and hours that renters are able to relocate before hiring your mover.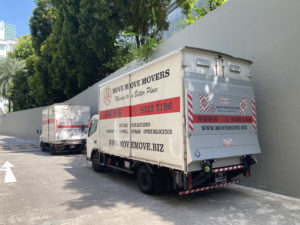 Yes, you must eat regardless of where you are. Groceries are an everyday expense, so it's easy to overlook their contribution to moving costs. Why are they significant in this context? Because relocating may be a pain, especially when it comes to unpacking and settling in.
Moving to a new location can result in a significant increase in your shopping cost. Meal preparation and careful buying may be the last things on your mind as you settle into your new home. Many people discover that in their first few days or weeks in a new place, they buy stuff they wouldn't normally buy at the grocery store. This is especially true if your kitchenware is still in its original packaging.
Pro tip: Giving yourself a budget for eating out is also a good idea. During the transition, you may be inclined to eat out more than normal, both to get a feel for your new neighborhood and to avoid the effort of cooking.
Don't make a budget without factoring key necessities like electricity and water. You'll want to make sure your utilities are set up when you arrive at your new house, unless you plan on taking minimalism to the next level. Check with the relevant utility companies for your new location, such as water, power, and gas. Despite switching your service to a different address, you may be charged a connection fee even if you're moving locally.
Pro tip: while you're looking into connection fees, inquire if your utility company can give you an estimate of your monthly bills so you can budget.
7. Stocking Up on Supplies
Of course, you won't be able to get rid of everything when you relocate. However, you won't be able to bring everything with you. Furthermore, you may deplete items such as cleaning supplies in your move-day preparations.
It will be another relocation cost to consider if you want to freshen things that have been aging and languishing in your current location.
Pro tip: if at all possible, avoid bringing broken or worn-out items to your new home. Leave your scuffed broom and soiled floor mats at home and start fresh in your new place. Are you moving into a home that has a garden? For tools, you'll need a budget.
8. Insurance for Relocation
A reputable moving company will do all possible to ensure that your belongings are moved safely. Things happen, sadly, from time to time. Insurance is necessary to ensure that you are protected in the unlikely case of an accident.
Licensed movers will provide basic coverage for their movements, with extra choices available if desired. When booking your moving company, inquire about their insurance options and factor them into your overall moving cost.
Pro tip: Hire a moving company that offers guaranteed costs so you don't get hit with unexpected charges at the end of the day.
For your two- and four-legged children, moving day may be both stressful and dangerous. It's preferable to get the kids out of the house and out of the way before making the major move. This will allow you to focus on whatever that needs to be done to complete the move out and in while giving the kids a chance to rest or have fun. To keep your children occupied for the day, take them to a daycare facility or hire a babysitter. Your dog will be happy and entertained at your local doggie daycare. Do you have any additional pets? Find a good way to ensure that they are well cared for.
Pro tip: If you can, try enlisting the help of friends or relatives. You may be able to save money, and your children will feel safe and secure with someone they know.