8 2月
by Move Move Mover
There are numerous reasons why moving can be stressful. It can also be an expensive venture. With proper planning, you can save money and stay on top of your budget.
When planning your moving budget, there are numerous factors to consider. Moving locally can cost between $200 and $1,000, depending on the specifics of your move. A large family move in Singapore can cost $2,500 to $5,000 or more, depending on factors such as distance traveled and amount transported.
Allow us to assist you in budgeting wisely for your move so that you are not caught off guard.
Before you can do anything else, you must first assess what you have and what is on the way. You can't start gathering quotes from movers and estimating the costs of packing and moving your belongings if you don't know what you have.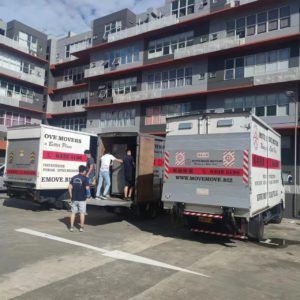 You can easily list the larger or more visible items, such as furniture, large appliances, and gardening equipment. If you want to start with the easy stuff, go ahead and do so. Then, go through your house, room by room, and make a list of everything you're taking. Dishware, linens, clothing, children's toys, lamps… the list goes on and on.
You don't have to get so specific that you count the number of pairs of socks you own. But you should be clear enough that it's clear how much stuff you're bringing with you.
To create a moving budget, you don't need to be a computer whiz or use a fancy budgeting program. You can easily keep track of your moving expense categories by using a simple piece of paper or a spreadsheet.
Here are some helpful hints for creating your moving budget template:
Add Category and Cost columns to the top.
Add three sections to the first column: Professional Movers, Self-Moving, and Other.
You'll fill in the associated costs under each of the appropriate categories as you determine costs and budget. Consider:  
            Moving Costs
            Services for Packing
            Specialty or Added Services in Moving Insurance
Subtotal
Add a bit of a buffer – we recommend at least 5%.
After you've considered all of the items on your list, you'll have a good idea of the relative costs of each type of move to help you decide.
Spend some time researching what you require as well as the market rates in your area. After you've completed your inventory assessment, you'll be better prepared to evaluate your options and start gathering quotes.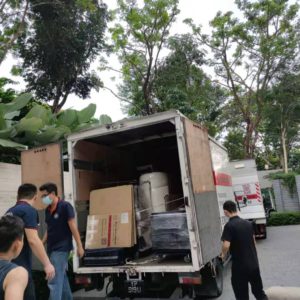 Estimates take into account a number of factors, including:
Your Mover's Base Moving Fee – Before factoring in the specifics of your move, most movers have a base rate that they start with.
Fees for Specialty Items – If you're moving a pool table, piano, safe, antique furniture, or large pieces of art, you'll almost certainly see an additional fee on your quote. To be moved safely, these items necessitate specialized knowledge and equipment.
Moving Insurance – Moving companies are required by law to provide at least basic insurance coverage. Most of the time, this is valuation insurance, which will reimburse you for loss or damage. This option is free, but if you want more comprehensive coverage, it will cost you.
Consideration of Basic Costs
While it may be tempting to save money by doing it yourself, hiring a mover may be less expensive. Because movers charge by the hour, you can save time and money by organizing yourself – and your belongings – ahead of time.
Moving costs/fees
Services for packing
Specialty items in transit
Undisclosed expenses (such as damage claims, delays, tips, fees for complicated entry, etc.)
Include these expenses in your moving budget under the Professional Movers heading.
Make a Plan to Save and Earn
To balance your budget, consider not only how much you plan to save, but also how much you can earn along the way.
While your day-to-day expenses will continue during your move preparation, you can also cut some extra expenses to save some money. Eating out or splurging on small purchases can wait until you move to your new neighborhood if having more money will make the transition easier. In the long run, it's worthwhile.
When it comes to packing materials, consider how you want to approach the move. You can save money by obtaining free used boxes from your local grocery, liquor, or book store, which will reduce your costs. You can also buy plastic storage boxes, which will not only help with your move but will also serve as storage and protective boxes in your new home.
Use clothes, rags, or towels to pad your fragile items to save money on packing materials. You can also transport items without using boxes by using suitcases, duffel bags, and dresser drawers.
Of course, it's not all spend-spend-spend as you go through the process. There may be opportunities to earn some money as well. Will all of your furniture fit in your new place, or will you have to sell some? Are you relocating to a warmer climate and have winter clothes that will not be worn? Perhaps you can sell them on consignment. Those must-have small kitchen appliances that have barely been taken out of their packaging? Try selling on Facebook Marketplace to see if you can recoup some money.
When budgeting for your next move, don't go overboard with your estimates. Things happen all the time, no matter how meticulously we plan. Unexpected costs arise, or we overlook something we require and must now pay for it. Make sure to include a bit of a buffer in your estimates to protect yourself from overage.
You may not have considered a few additional moving expenses. Do any of these questions apply to you? Consider the cost if you answer yes to any of them.
Do you have any children? Do you need to pay for childcare while you're on the move?
Do you have any animals? Is it necessary to pay for a pet sitter or kennel?
Will you require the services of a professional cleaner? A professional cleaner, especially if you're renting, can save you time and ensure you get your deposit back.
Are you taking time off from work to finish your move? Will you be paid during this time, and how will this affect your moving budget?
When creating a moving budget, it's critical to look at the big picture and factor in all of the costs.