23 8月
by Move Move Mover
Do you know that there is a kind of house moving called "hands-free moving"? "Hands-free moving" is a completely customized moving service for you. Literally, it means that you can easily move from your old home to your new home with just a phone call without having to spend your time packing and moving. It sounds like Isn't it exciting? I have recently received a lot of questions about hands-free moving services. Today, I will give you a detailed introduction. What is the content of hands-free moving services? And all the details about hands-free moving.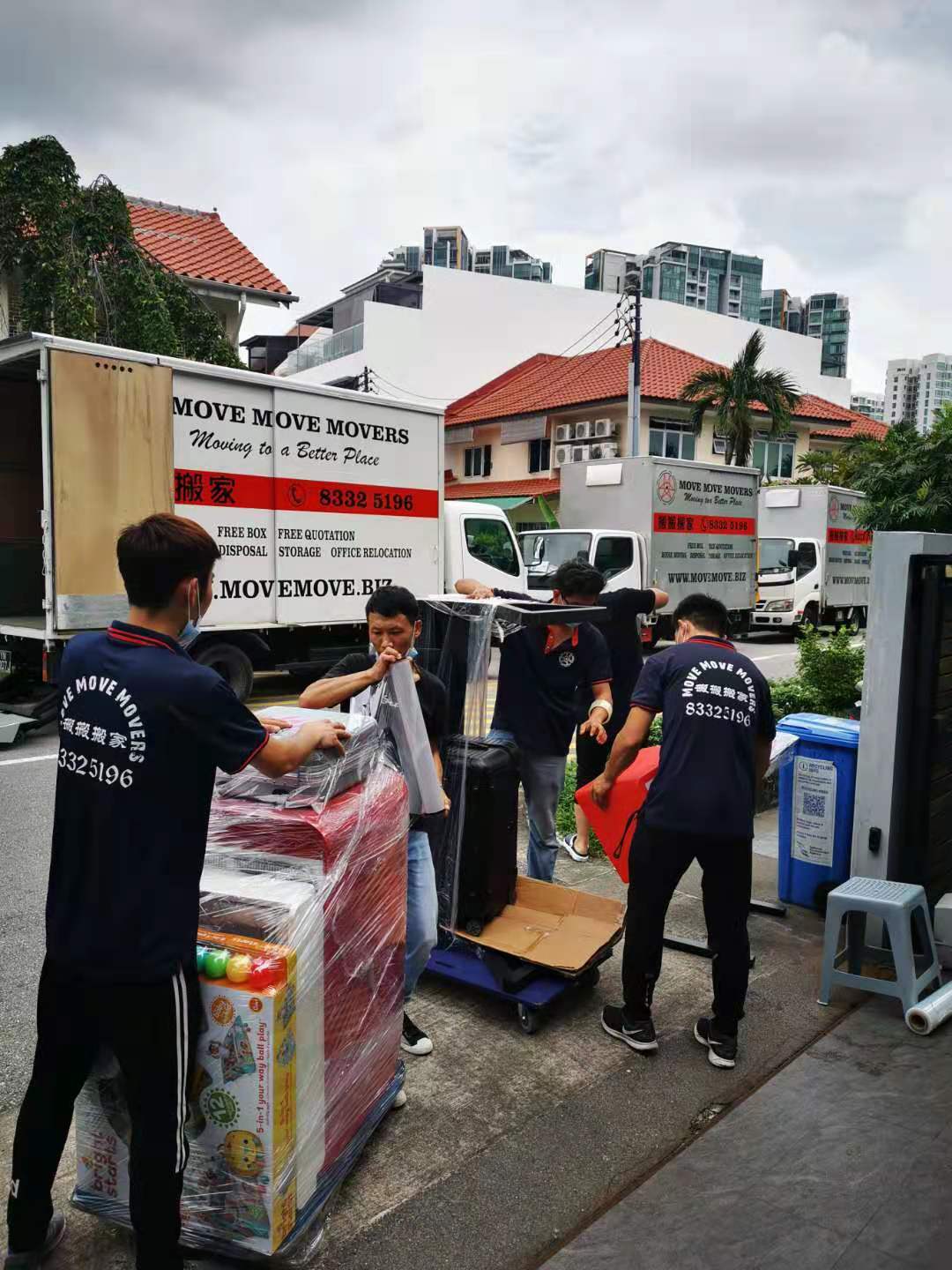 "Hands-free moving" is currently a "top moving service" provided by a few moving companies. It is a service project that takes care of the tedious moving tasks for you, from free evaluation and planning before moving to packing, storage, and boxing, and positioning of new home items, Even garbage disposal, and housework cleaning can be done for you! The benefits of hands-free moving, in addition to saving time and convenience, the best thing is that once contact is confirmed, these messy and trivial troubles about moving can be completely handed over to professionals, which greatly reduces the physical and mental burden when moving!
What conditions are suitable for hands-free moving?
"Hands-free moving" is a service that can quickly complete all moving matters for you at one time. You don't need to spend time and energy packing. As long as you contact Move Move Mover with a phone, you can move from your old home to your new home. If you have the following Situation, it is highly recommended that you can choose the hands-free moving service!
1. Busy work can't get away
Seeing that the moving day is coming soon, I have lived in a house for many years, but I have too many items, but I don't even have time to pack a box. The working hours are long and I am tired after getting off work. At this time, what you need is a carefree moving service. We can handle all the trivial matters of moving for you!
2. It is not convenient to organize with children
There is a baby at home, although it is cute, it needs 24 hours of personal care. The full-time mother can't breathe, let alone set aside time to pack and move the whole family's belongings? At this time, you can leave it to Move Move Mover to move. We have quite a wealth of experience to smoothly assist large and small families to move without hands so that you can move easily while bringing your children!
3. There are too many things to start
Love to buy is not a disease, but it will kill you if you put it together! Especially when moving, looking at the pits of new and old items, I really don't know how to start sorting them. In addition, when you pack it yourself, you may miss it because of an object?. At this time, your thoughts start to drift far away, and time will soon pass. It is half the result with half the effort and the efficiency is very low. At this time, what you need Is a professional hands-free moving team to help you quickly sort and pack, saving you a lot of packing time!
4. Temporary urgent need to move
When you encounter a situation that suddenly needs to move, such as the landlord's temporary termination of the contract, the situation of the house, etc., you need to move immediately, but there is no time to organize, at this time, hands-free moving is your best choice!
5. People with limited mobility and elders move
People with mobility impairments or elders who need to move but have no relatives or friends can set aside time to help. At this time, you can ask a professional hands-on moving team to help!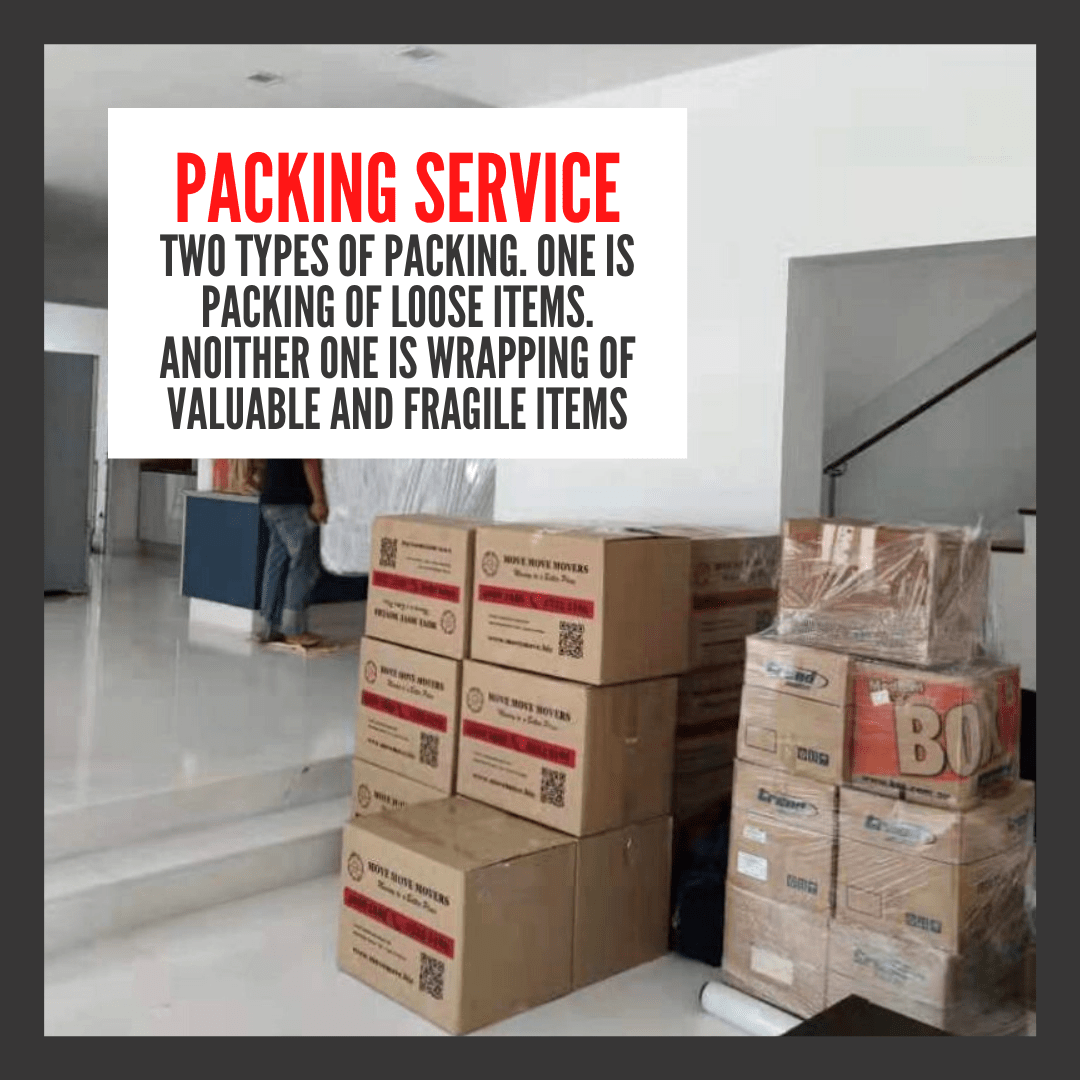 Hands-free moving service content
"Hands-free moving" is an extension of professional moving (exquisite moving), which will elevate the entire moving service to the most extreme level, and it is also the highest quality moving service at present! Move Move Mover hands-free moving services include the following comprehensive items:
1. Free on-site evaluation
You can call Move Move Mover hotline 83325196, and a senior appraiser will come to the house to assist in assessing your moving matters. (If the time is too late, you can also provide photos online, and Move Move will evaluate it as soon as possible in accordance with the time!)
2. Professionally organize and pack
After confirming the areas and items that you need to pack and organize, our master will bring professional packaging equipment and pack the boxes at the home at the agreed time. The masters have many years of experience, fast action, and complete packaging. At the same time, they will carefully store the items in a centralized manner and clearly mark the items in the box on the packaging to easily and quickly find the items you need in your new home. Professional and careful enough to make people feel relieved!
3. Simple disassembly and assembly of furniture and home appliances
In addition to basic handling, packaging protection and positioning, if large furniture and home appliances have simple disassembly requirements (such as disassembling water heaters, disassembling and assembling simple cabinets), we can also assist in handling them! (If it is a system cabinet or other furniture with complicated assembly and disassembly, it needs to be discussed separately.)
4. New home positioning storage
After arriving at the new home, we will place the marked cartons in the designated space. If there is a need for storage and tidying in the new home, we will also ask a professional organizer to communicate with you in detail. According to your living habits or placement preferences, we will coordinate with the new home. Space, complete the storage and organization of the new home, this need can be discussed with our customer service staff!
5. Organize and clean the old and new homes
In addition to sorting, packing, and moving, some company provides special "housekeeping cleaning services". If your old home needs to be cleaned before handing over, or if your new home needs to be cleaned and cleaned first, you can also make an appointment with Move Move Mover in advance. !
If you have disposed of furniture and garbage that cannot be thrown away during the moving process, you can also handle it without hands-on moving. The so-called "hands-free moving" means that you can enjoy the moving process from start to finish without having to do it yourself!
No hands-on moving costs
"Hands-free moving" can determine the required items according to your new and old home conditions. In addition to the service content mentioned above, it can also meet the special needs of moving and provide precise customized moving services! Because hands-free moving is a specially customized moving service, the price is different from the standard price list in the market. We will ask a senior appraiser to come to the house for your evaluation for free. You don't need to feel pressure on this part, just call the hotline 83325196, our professional customer service staff will answer you enthusiastically!
Contact Us For Best Mover In Singapore!