5 2月
by Move Move Mover
Steps to hiring a mover In Singapore
Once you pin down what kind of moving help you need and which add-on services fit your budget you'll want to get quotes to help you decide which moving company is the best to go with.
We'll get into the nitty-gritty of each step below, but here's a rundown of how to hire moving help:
Choose your move type
Set a budget
Shop around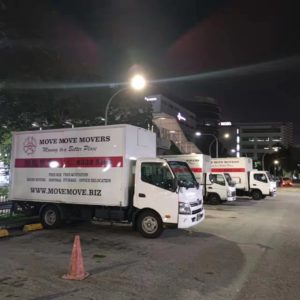 The whole picture
Choose your move type
Before you hire moving help, you need to nail down what kind of help you need: full-service, hybrid, or good ol' DIY. Depending on your load size, the distance you're traveling, and your budget, certain move types make more sense than others.
We give the whole spiel in our Should I Move Myself or Hire a Mover? the article, but here's what you can expect with each type of move:
Full-service moves
With a full-service move, you hire professional movers to load and unload your belongings, drive your things to your new home, and sometimes even help you pack boxes or disassemble furniture.
Full-service moves are the most expensive option, but they'll serve you best if you fall into any of these categories:
You're on a time crunch
You have a large load
You're moving long-distance
You have valuable belongings you'd rather call in some professional help to move (vs. risking your friends dropping a mirror or scuffing a dresser)
Our Best Interstate Movers list outlines which companies are some of the best in the game for full-service moves—and which we recommend.
Hybrid moves
In a hybrid move, a moving container company transports your belongings from point A to point B—you just have to carry everything out of your home and sort it into a container (a.k.a. pod).
Here's when a container move would be a great option:
You don't want to drive a moving truck long-distance
You're on a budget and can load your container yourself
Your timing is flexible—you can load up over the course of several days
Check out the moving container companies we deem top-notch in our 5 Best Moving Container Companies of 2018 article.
DIY moves
If you're down to take the reins on packing, hauling, loading, and driving a moving van to your next locale, a DIY move is a budget-friendly alternative to full-service and hybrid moves.
Here's when it would make the most sense to go the DIY route:
You want to save money
You're comfortable packing and driving your own truck
You have a smaller load
Check out our Best Moving Truck Rental Companies of 2018 to see which companies are best for DIY moves.
Set a budget
Full-service moves appeal to movers with bigger budgets, while DIY moves are best for those looking to save. Hybrid moves offer a middle ground of both cost and convenience.
Moving costs by move types
| | |
| --- | --- |
| Type of move | Price range |
| Full service | $550–$12,000 |
| Moving and storage containers | $70–$5,500 |
| Moving van rentals | $35–$2,800 |
Full-service moves are the most expensive option, but their convenience can certainly outweigh their higher cost. Hybrid moves will save you some cash, but you'll get your steps in when you load your pod.
DIY moves, of course, are the cheapest. But depending on how far you're moving, how much stuff you have, and the value of items you're moving, they aren't always the smartest financial option.
For instance, if your $2,000 dining room table breaks during your move you'd be covered under a full-service move since every full-service mover is required to cover up to $0.60 per item (i.e., basic valuation). With DIY moves, your items aren't protected so even though you'd be paying more for a full-service move it could beat paying for a brand new table if it broke during a DIY move.
It's easy to want to pick a move type based solely on budget, but keep in mind that sometimes DIY moves can be more expensive than you think. Check out our breakdown of moving costs to learn more about common—and unexpected—costs.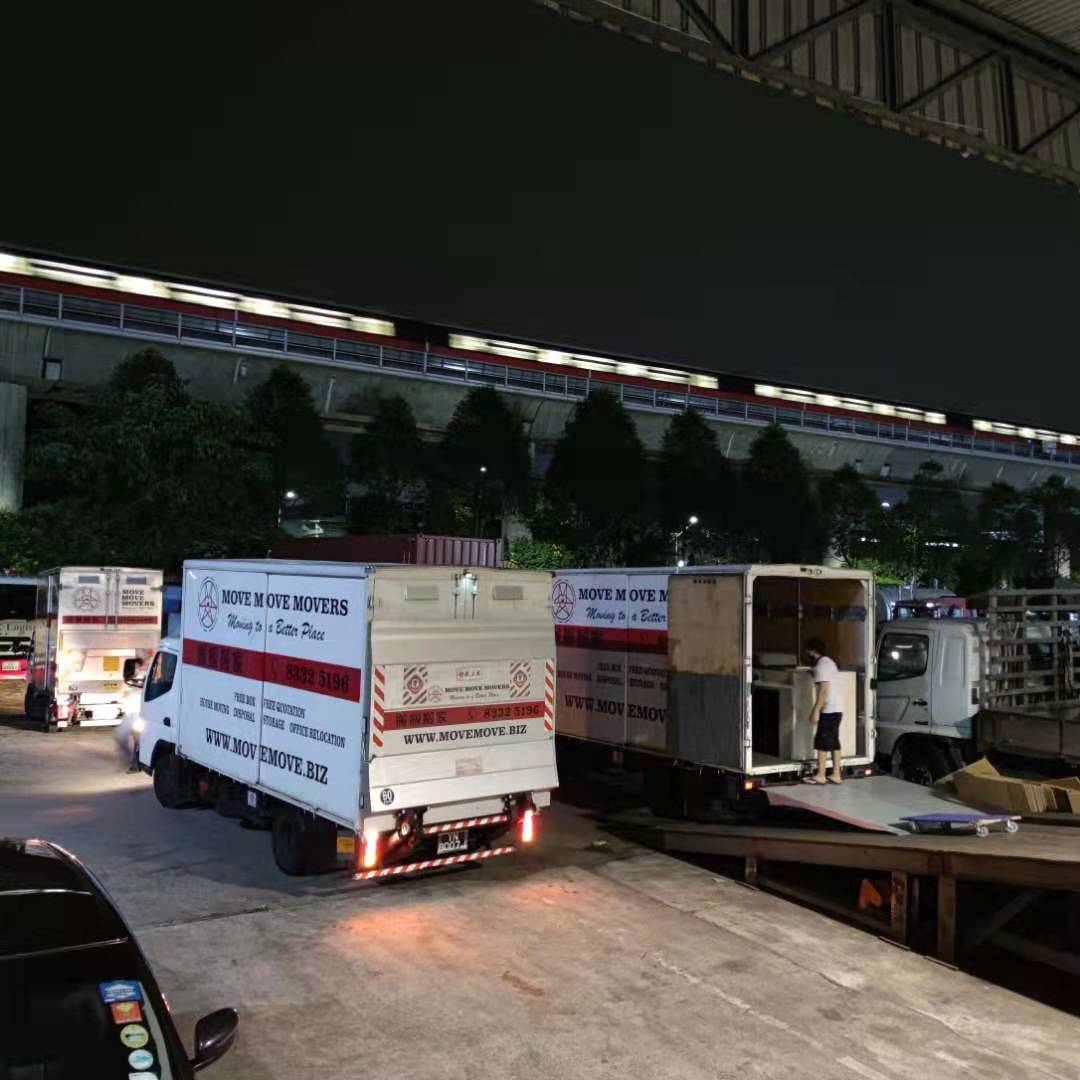 CONSIDER THIS
Full-service moves don't have to cost a fortune. As you shop around, look for companies that offer middle-of-the-road prices and skip certain add-on services like professional packing.
Decide which add-on services you need
Additional moving services are available à la carte. They're less common in DIY moves, but some moving truck rental companies still offer these options.
Packing: For partial, full, or even special-item packing (if you have a valuable family heirloom that needs extra protection, for example).
Crating: For antiques or valuable pieces of furniture, like mirrors or pieces of art that won't fit into a regular moving box.
Loading: For hauling that six-man sectional or a heavy armoire, especially if you can't incentivize your friends with pizza and beer this go-around.
Electronics installation: For your elaborate built-in sound system or pricey TV.
Furniture assembly and disassembly: For oddly-shaped items like pool tables or exercise equipment that need to be broken down in order to fit through doorframes or up stairwells.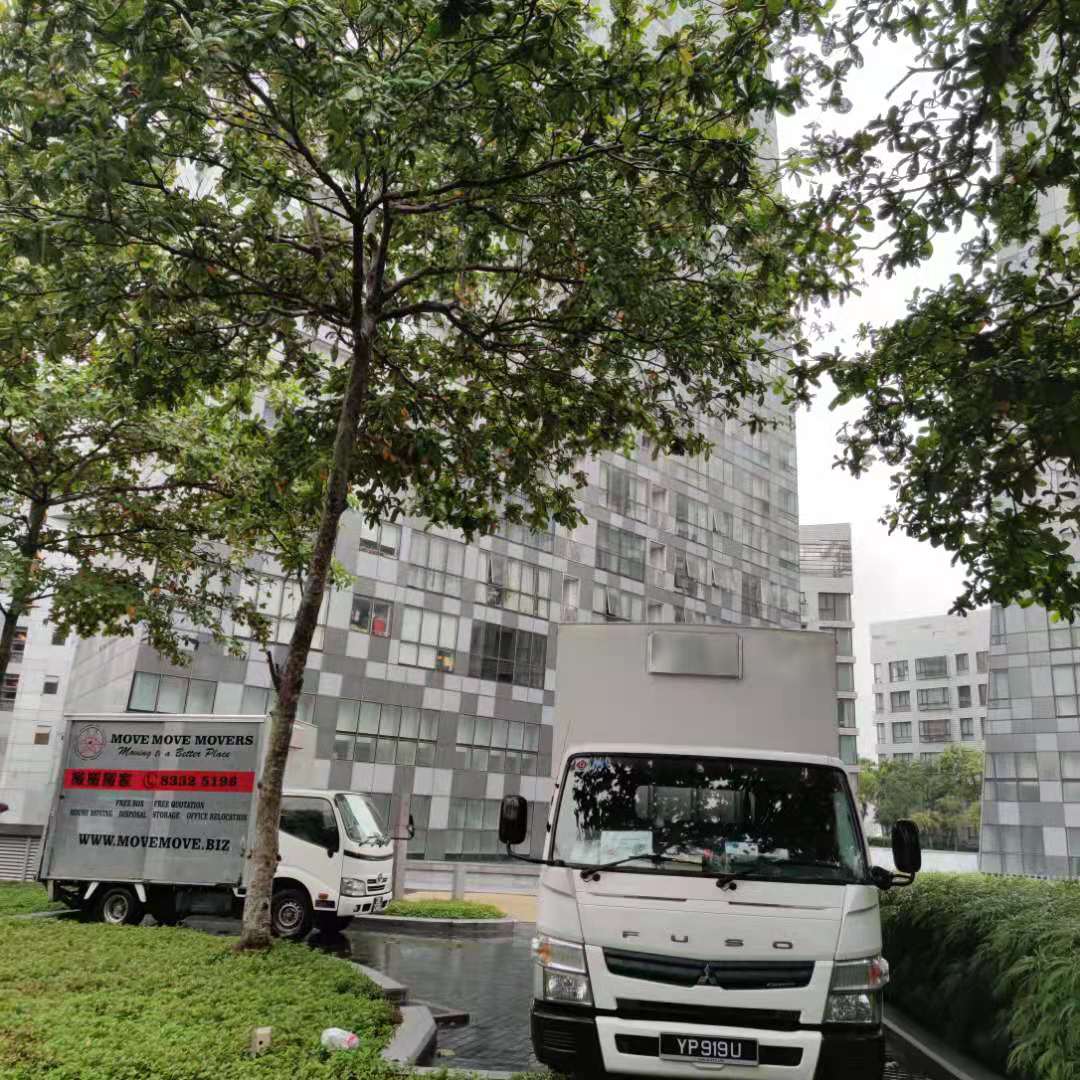 GIVE 'EM A RING
If you're interested in a moving company, always call and speak with a representative. In our experience, representatives provide more detailed answers to questions over the phone than a website will.
Shop around
We've broken down the process of choosing a company in three steps:
Research moving companies
Get multiple quotes
Book your move
Research moving companies
Once you know what kind of move you want, look for companies that have good customer reviews, offer the services you need, are in line with your budget, and work in your area—not all moving companies have locations where you live.
Use our Find-a-Mover tool to see who's in your area and our Best Interstate Moving Companies list to compare their offerings.
Get multiple quotes
Before you make any decisions, go online or call around to get quotes from several moving companies—whether you're going full-service, hybrid, or DIY—so you can compare prices.
Some full-service companies even offer over-the-phone estimates so you can avoid an in-home visit and still get a thorough quote.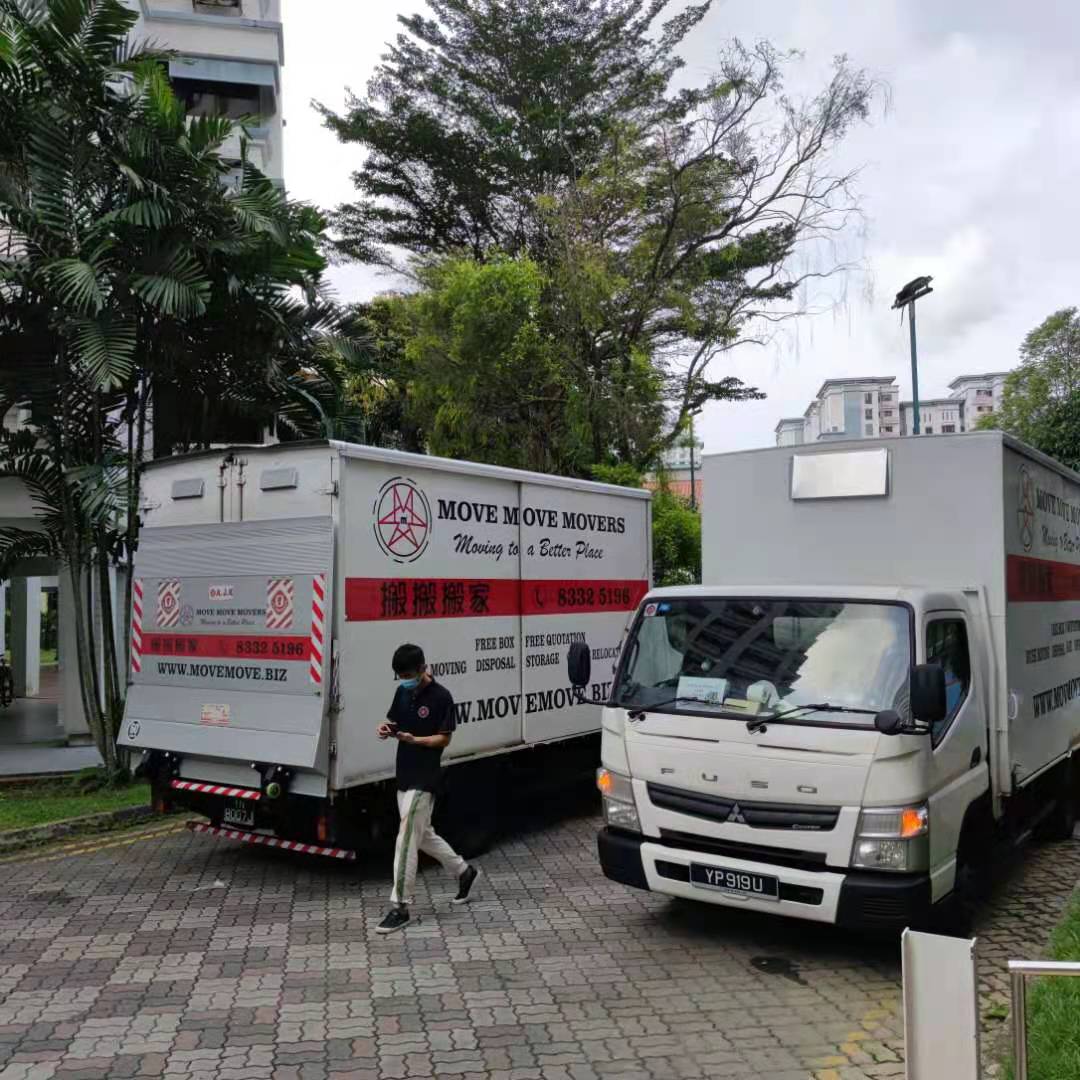 PSSST…
A good rule of thumb is to get at least three estimates from three different moving companies so you can compare prices.
Book your move
After you've done your research, you can book your move. Most companies allow you to schedule estimates online, but you'll almost always have to call to book.
Keep in mind: Even if you book your move for a specific date (or dates), not all companies have hard-and-fast reservations. Some offer expedited shipping or guaranteed pickup but remember that unpredictability is the name of the game in the moving industry.
For example, most companies—especially moving truck rental companies—are limited by the customers they're currently helping. If their moves roll over their allotted times, the equipment and manpower you reserved will be delayed.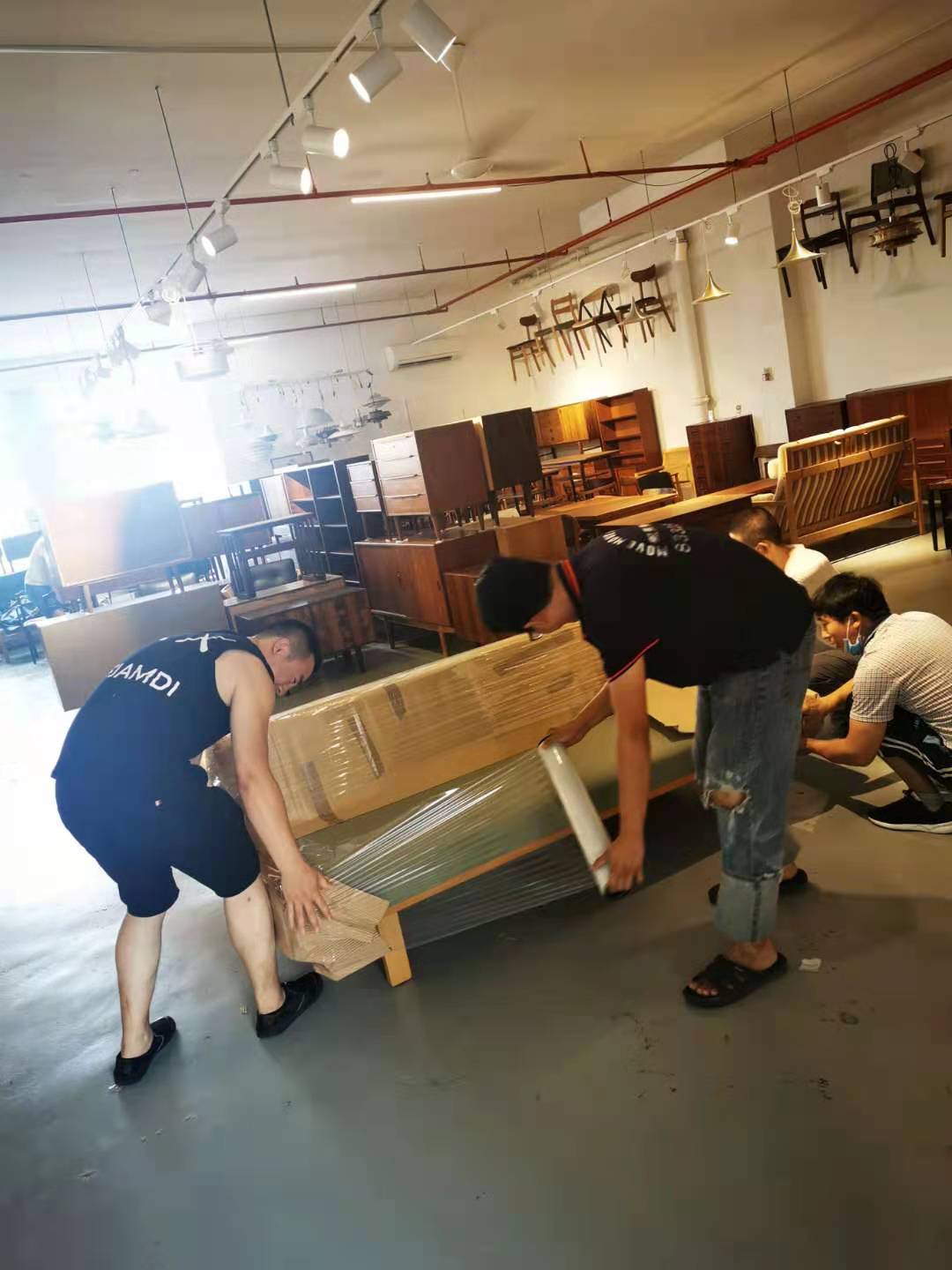 PRO TIP
We recommend getting in-home estimates whenever possible—they're more accurate than over-the-phone estimates.
Questions to ask
Hidden fees and vague timelines are common pitfalls in moving, but asking the right questions upfront can help prevent unexpected hiccups—and added costs.
Use these questions to guide your research:
Do I want an over-the-phone estimate?
Do I want to pack myself or go full-service?
Do I have fragile items that need to be specially packed?
Do I need custom crating?
Do I want to track my shipment?
Do I need help to disconnect and reconnecting my appliances?
Do I have large, specialty items like a piano or trampoline?
Do I need furniture disassembled and reassembled?
Do I need to move something heavy or bulky like a washer/dryer?
Once you know what kind of help you need we recommend choose a moving company based on how to align its services are to your needs—and your budget. Get a feel for your options by getting estimates and then use those to decide who to book with.
By MOVE MOVE MOVER
Contact Us For Best Mover In Singapore!