31 10月
by Move Move Mover
In the bustling cityscape of Singapore, moving services were like stars, illuminating hopes for countless families and businesses. Among the myriad moving service providers, Move Move Movers, despite its humble beginnings, managed to distinguish itself as the "Best Seller" on the Carousell platform.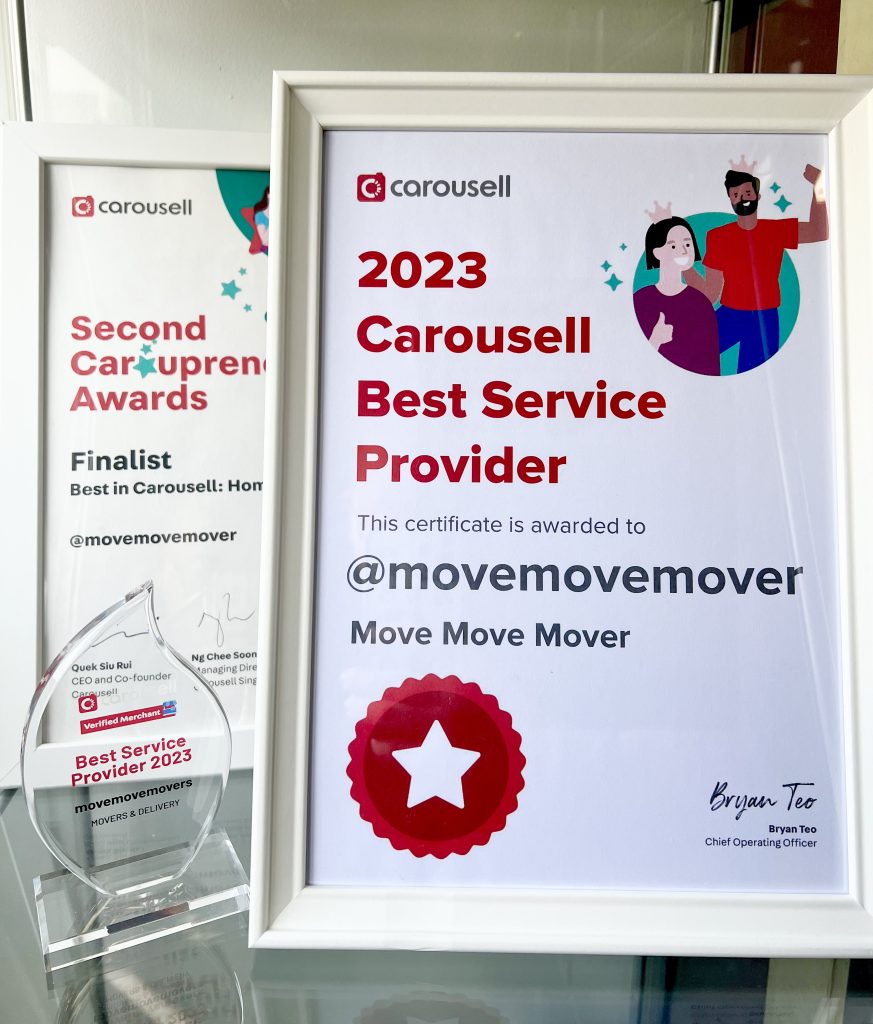 The story began five years ago. At the time, Move Move Movers was just a fledgling startup. Its founder, Ren Tiancheng, was someone who took immense pride in his work. To him, moving wasn't just about transporting items from Point A to Point B. It was about ensuring that every single item was handled with care, and every client was left satisfied.
For Tiancheng and his team, each job was approached with meticulous attention, as if they were handling their own prized possessions. They provided not just packaging and transportation but also went the extra mile to offer additional services like furniture assembly and placement suggestions.
As time progressed, the reputation of Move Move Movers grew louder. Many clients took to Carousell to leave rave reviews and recommendations. Every time someone posted on social media asking, "Does anyone know of a good moving company?" there was almost always a response suggesting, "Try Move Move Movers; their service is amazing!"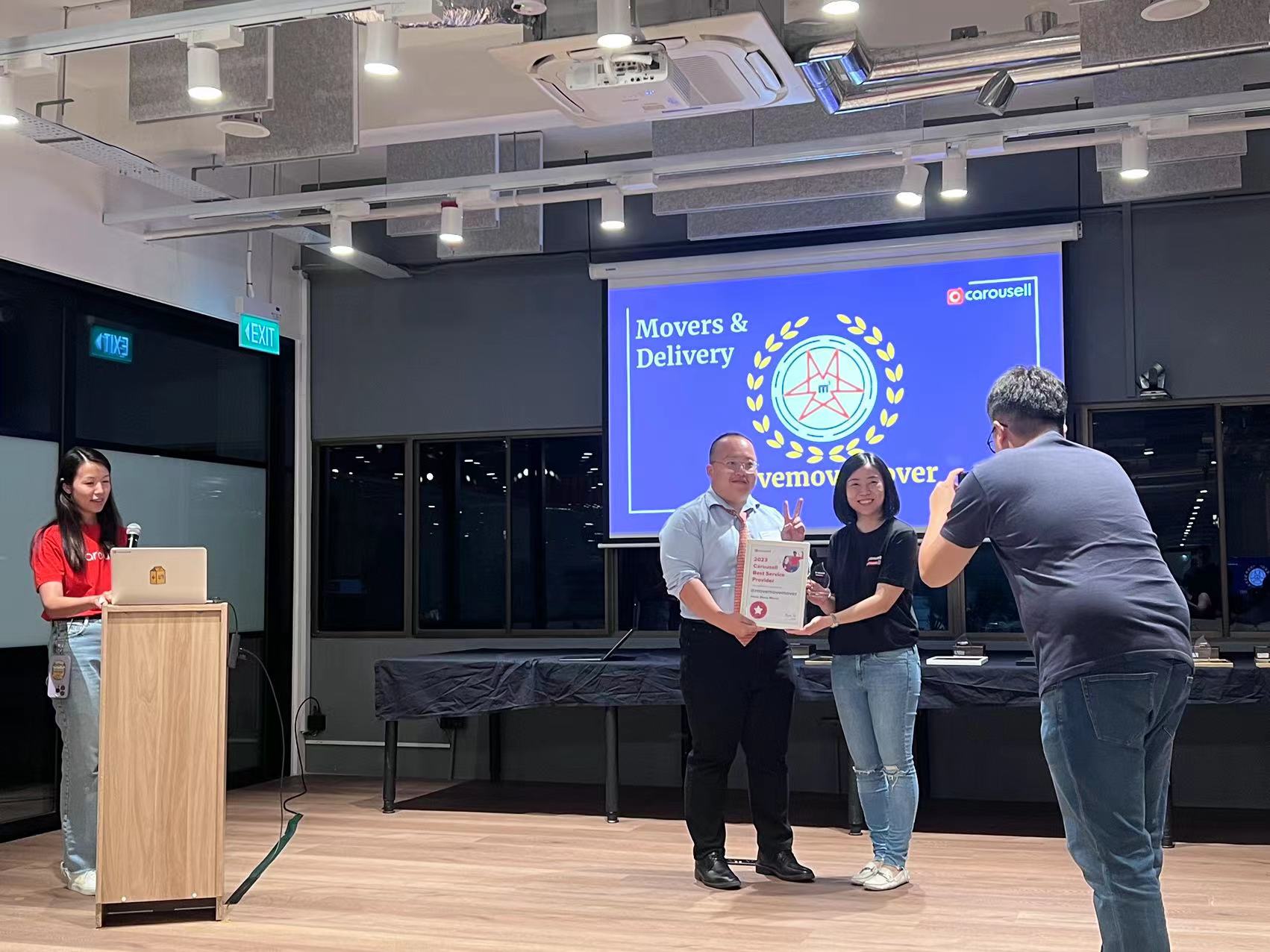 The staff at Carousell took notice. Scouring reviews and sales data in the moving industry, Move Move Movers consistently ranked high. Eventually, Carousell decided to bestow upon Move Move Movers the coveted title of "Best Seller."
On the day of the award ceremony, a proud Tiancheng, representing his team, stepped onto the stage. With emotion in his voice, he declared, "We never set out to be the best; we only aimed to do our best. Thanks to every client who trusted us, it's because of you that we stand here as Move Move Movers today!"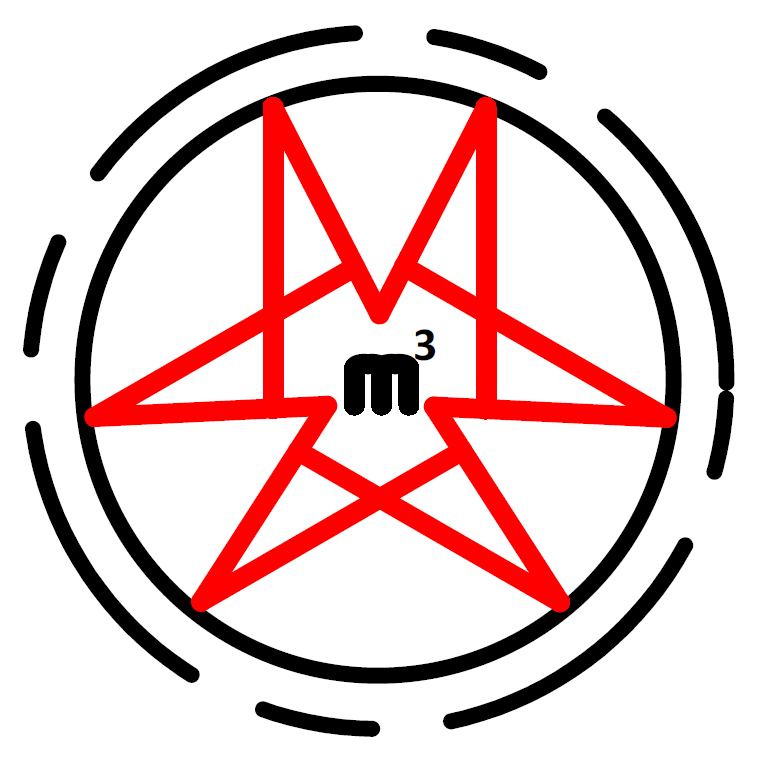 Move Move Pte. Ltd. 
#05-35  3 Soon Lee Street, Singapore 627606Tel: 6909 3840 HP: 8332 5196
Copyright 2019 Move Move Pte Ltd. All Rights Reserved.
Residential Moving Service
Move Move Mover provides you with more attentive and considerate services during the service process.