9 6月
by Move Move Mover
Moving within Singapore is troublesome and tedious. You discovered a new location. You've resigned from your current position. You've begun to sort through your belongings and prepare for the big move. You're on your way to beginning a new chapter in a new location. Isn't it all very exciting?
It's also likely to be stressful.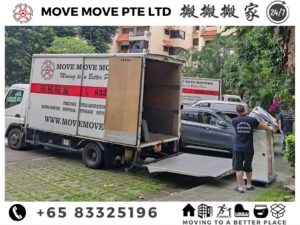 You must return to the practicalities amidst all of your daydreaming about your new space. If you could just click your heels together, you'd be in your new home. Unfortunately, you are not Dorothy, and there is no friendly witch who will come and make your life easier.
One of the most important decisions to make when moving is whether to do it yourself or hire help. Moving on your own can be appealing, especially if you're on a tight budget. But, before you make a decision, make sure you understand the benefits and drawbacks of moving without a service.
For many, the appeal of moving without a service is based on freedom and cost savings. When you don't have movers arriving on a specific date and time, you can move at your own pace.ing is whether to do it yourself or hire help. Moving on your own can be appealing, especially if you're on a tight budget. But, before you make a decision, make sure you understand the benefits and drawbacks of moving without a service.
Depending on your personality type, the cons section may be lengthy. Moving on your own schedule has advantages, but it also leaves a lot of room for procrastination.
You'll also be able to move at your own pace. Have you finished cleaning up yet? No worries, you can always leave a little later. Do you need to postpone your move by a few days? Except for the truck rental company, there was no one to tell. Would you like to take a long lunch break in the middle of the day, or stop by your favorite park on your way out? Not a problem! It is entirely up to you.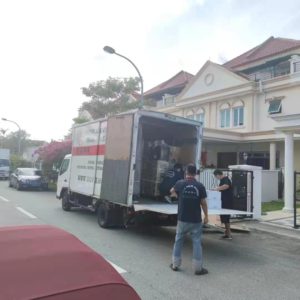 If you want to save money, it makes sense to cut costs wherever possible. Moving without service can often save you money(though this is not always the case!).
When considering a DIY move, make a list of your expenses. Get moving company quotes to see how they compare to moving on your own. There's a chance you'll save money, but you might be surprised at how much it costs to do it with your own truck. Consider the costs of additional equipment and supplies such as dollies, blankets, straps, and so on.
Full-service movers will pack and unpack all of your belongings. If you go that route, this is irrelevant. Consider other factors if you're packing yourself.
If you're moving alone, you can pack however you want. After all, you are the one responsible for your items' safety. This is great news for procrastinators because you can start stuffing things in boxes at the last minute if necessary. (Of course, we don't recommend it, so check out our packing tips for ideas.)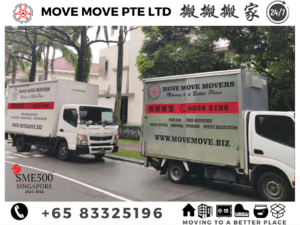 Of course, moving without service has its drawbacks. If that were the case, who would hire a moving company? Before you make a decision, weigh the pros and cons of doing it yourself.
You'll Put in More Effort
The amount of effort required to relocate without service is one of the most underappreciated aspects. After all, a professional mover can make it appear to be so simple. Moving, on the other hand, is arduous work.
After you've sorted, purged, packed, cleaned, and prepared, the job isn't finished. If you're moving on your own, you've got a lot of work ahead of you. You'll need to disassemble furniture, haul everything out of your house, carefully pack and secure the truck for transport, and then do it all over again.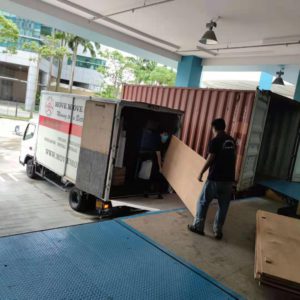 Is the move expected to take 5 hours? Add a few hours on top of that.
A professional moving company has handled numerous moves and can accurately estimate the time it will take to transport you from your old home to your new one. We don't know about your background, but we're guessing that many of you aren't professional movers. Picking up the truck, zipping to your house, loading the boxes in over the course of an hour or two, unloading smoothly, and relaxing on the sofa will not go as smoothly.
Moving companies are methodical and have everything down to a science. You will never be as quick and efficient as they are.
When you hire professionals, you can delegate some of the project management aspects of moving. When you go it alone, you have to deal with all of the details. What will you do if someone backs out at the last minute after you've called in favors?
Naturally, we hope that nothing goes wrong along the way. The truth is that things do happen from time to time. When you're attempting a DIY move, it's more difficult to have backup plans because you don't have extra equipment or team members to help you.
Be prepared for the unexpected.
Finally, do-it-yourself moves are full of surprises. Fees, effort, and timelines were all unexpected. The most significant disadvantage is the unexpected cost, especially for those opting for a do-it-yourself move to save money.
The cost accumulates and is not as straightforward as a low hourly rate. You'll need insurance, gas, dollies, pads, straps, and other accessories. You also run a higher risk of causing damage to your body or your belongings, which will cost you money to repair. Don't forget the emotional cost of enlisting the help of friends and family to complete the task.
By Move Move Movers