27 5月
by Move Move Mover
Do you want to change your scenery in 2022? Moving can be both inspiring and energizing. With so much planning and so many small details to keep track of, it can also be exhausting.
Finding the ideal home is difficult enough. The next search begins with a look for a moving company. With so many options, how do you choose the best moving company for you? Follow our advice to find a moving company in 2022.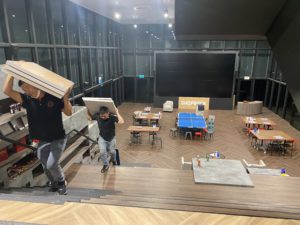 The best advice we can give is to start planning as soon as possible. Of course, we all know that isn't always possible. Whatever timeframe you have, begin looking for a mover as soon as possible.
Movers have busy schedules, especially during peak seasons (late spring through early fall). Get in touch before someone else does if you want to choose the best date and time for you.
Allowing yourself enough time will also allow you to weigh your options and choose the best mover. If you are pressed for time, you may make a hasty decision and hire a moving company without thoroughly researching them first.
Asking people you trust for recommendations is a great way to narrow down your options. Your friends, family, or coworkers have most likely relocated in the last few months or years. They are unlikely to mislead you and will share their personal experiences – both good and bad – to assist you in sorting through your options.
Of course, you should do more research on the recommendations you receive, but it's a good place to start. Knowing who to call and who to avoid will help you decide who to call.
Obtaining multiple quotes and comparing pricing is another important aspect of selecting the best moving company for you. The rule of threes applies here, and three quotes will provide you with an adequate overview of the going rates in your area, ensuring that you're paying a reasonable price. You'll also be able to compare offerings and determine who can provide you with the best combination of price, service, and services based on your requirements.
Examine the License and Insurance
You do not want to hire a mover who is not licensed and insured. A professional mover will do everything possible to move your belongings safely and quickly. Things do, however, happen. If your mover is not insured, you may be stuck footing the bill for your own belongings.
Furthermore, if your mover is not licensed, you will have few options. Unfortunately, there are people in the world who seek to exploit others. This includes fly-by-night movers looking for a quick buck. Your mover will have all of your most valuable possessions and will need to move them with care. Make certain that you hire a legal and reputable team to assist you on moving day.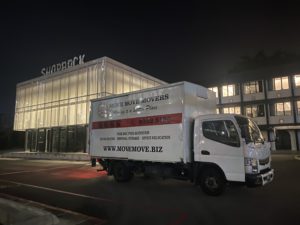 Some moving companies are excellent; they are simply not appropriate for you. Of course, that's fine. It's best to figure that out before the big day.
Before you hire a moving company, decide what services you want them to provide. Do you need someone to help you pack and unpack? That is something that a full-service moving company can handle. Do you need someone who is experienced in moving specialized or oversized items such as a piano, pool table, or antique furniture? Hire a mover who has the necessary equipment and knowledge.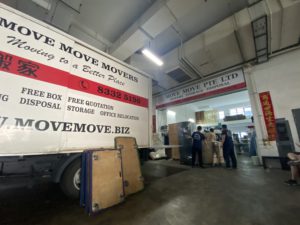 We can provide you with all of the practical advice in the book, but nothing accounts for intuition. Even if your mover appears to be perfect on paper, your gut instinct may be telling you something is wrong. Listen to yourself if that's the case. Your intuition can be a valuable resource.
By Move Move Movers
BEST MOVER GUIDE: WHAT YOU MUST KNOW IF YOU ARE MOVING TO AND FROM CONDO!
Residential Moving Service
Move Move Mover provides you with more attentive and considerate services during the service process.