20 4月
by Move Move Mover
Before moving to a new home, did you carefully understand the area you were going to live in? In Singapore, where land is expensive, if you can better understand the housing situation in that area before you move, I believe it can help you save a lot of money. If this house is used for investment, I believe this article will also help you have a more accurate judgment on the future development of the area.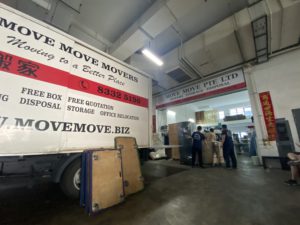 Not long ago, the CFO of ByteDance planned to spend S$86 million to buy a high-quality bungalow in Singapore's 10th postal district. The article mentioned that this post area is famous for its high-end residences and top schools, comparable to the mysterious "Bukit Timah" area.
Why do rich people flock to certain ZIP codes to buy houses? What districts is Singapore divided into? What are the characteristics of these districts, and will the prices vary greatly? With these questions in mind, the editor presents the first issue of popular science in Singapore today!
1. Regional division 
Administrative division
At present, Singapore can be divided into 5 regions: Central, Western, Eastern, Northern and Northeastern. In these large areas can be subdivided into 55 administrative planning areas.
As shown in the picture below, the red central part is the city center Marina Bay and its surroundings, the light yellow west has the famous schools NTU and NUS, the orange eastern part is located at Changi Airport, and the beige northeast has residential areas Hougang ,Digital Park Punggol, while the pink Woodlands to the north connects to Malaysia.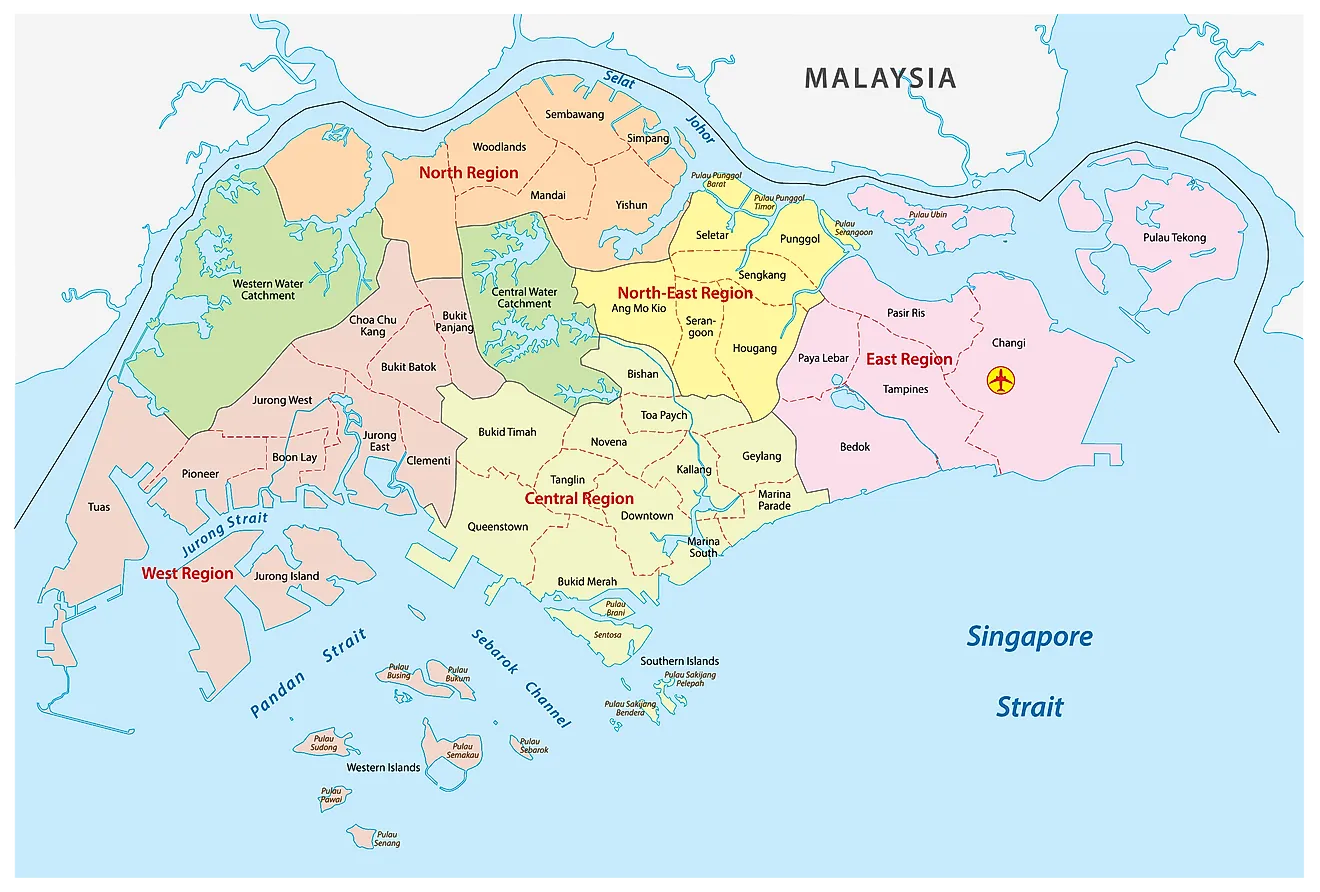 ZIP code
Another way that everyone is used to is to divide by postal area, Singapore is divided into 28 postal areas in total. This method was actually divided by the British colonial government in 1950, and now there is no actual postal function. However, the division of postal areas is still widely used as a basis for private real estate, primary and secondary school selection.
As shown in the figure below, the left is a list of 28 postal district names, and the right is the postal district range. The colors from blue to red represent the price from low to high.
2. Regional characteristics 
In so many regions, those who don't know much about Singapore may have started to feel dizzy. It doesn't matter, the next picture will show you about Singapore!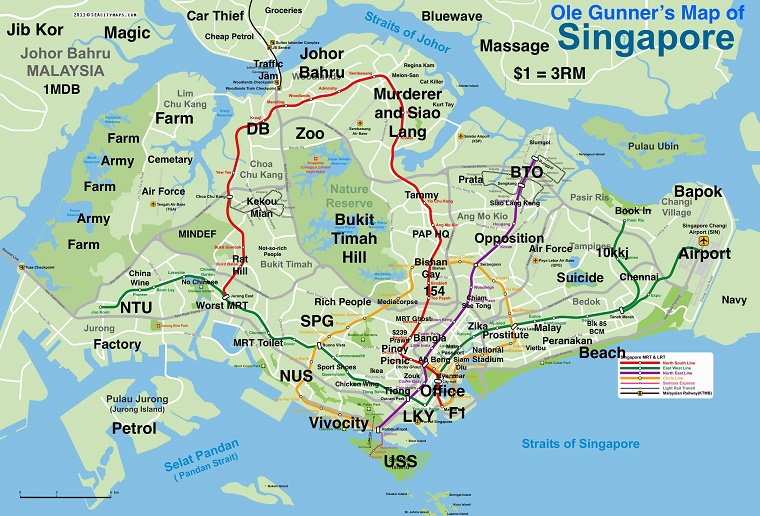 Is it possible to get the distinctive features of each region all at once? Next, the editor will talk about the following 7 regional styles in detail!
01.
Traditional Rich District: The Preferred Mansion for the Nobles and the Wealthy
D09 Orchard Orchard Road / River Valley River Valley;
D10 Tanglin Tanglin / Holland Village Holland Village / Bukit Timah Bukit Timah;
D11 Newton Newton / Novena Novena;
02.
Central business district: a place where business upstarts and senior white-collar workers live
D01 Raffles Place Raffles / Marina Marina Bay; 
D06 City Hall / Clark Quay Clarke Quay;
03.
Leisure Sea Scenic Area: a resort with a strong family for the elderly
D15 East Coast East Coast / Marine Parade Marine Parade;
D04 Sentosa Sentosa / Telok Blangah Telok Blangah / Mount Faber;
04.
Folklore area: an area where Chinese and Indians are concentrated
D02 Chinatown Chinatown / Tanjong Pagar Tanjong Pagar;
D08 Farrer Park Farrer Garden/ little India;
05.
University campus: Singapore's signature NTU and NUS
D05 West Coast West Coast / Clementi Clementi;
D22 Boon Lay Boon Lay / Jurong;
06.
Mature residential area: many houses, convenient life
D03 Alexandra Alexandra / Queenstown Queenstown;
D12 Balestier / Toa Payoh Toa Payoh;
D16 Bedok Bedok;
D18 Tampines Tampines / Pasir Ris Pasir Ris;
D20 Ang Mo Kio Ang Mo Kio / Bishan;
07.
Red Light District: Strange and open style, cheap price
D14 Eunos / Geylang / Paya Lebar;
+
3. Property Features
So, after understanding the regional characteristics, what is the housing price in each region? The editor obtained data from URA's official website and compiled the sales of new properties by apartment developers from October 2020 to October 2021.
Traditional rich area, central business district, leisure seaside area and folk custom area.
The traditional wealthy area, the central business district and the leisure seaside area are full of mansions. If it is not for strong capital, it may be difficult for ordinary people to look back when they retire.
The average square foot price of new condos in D09, D10 and D11 postcodes is $2,707 psf, or 145,000 yuan per square metre.
The Hyde, a new condominium on Orchard Road, Singapore
The average square foot price of new apartments in the D04 and D15 postcodes is $2,330 per square foot, or 125,000 yuan per square meter.
Amber Park, a new condominium on the east coast of Singapore
In the core central districts D01 and D06, there were no new real estate sales projects in the past year, so there is a lack of data comparison for the same period. Judging from past data, housing prices are between the wealthy area and the seaside area.
Marina One, a new condominium in Marina Bay, Singapore
The housing prices in the folk-custom areas are somewhat polarized. Due to the location close to the city center, in order to retain the original cultural characteristics, there are not many residential developments, so the price of new houses is high. However, due to the distinctive style, the audience is much smaller, so the price is relatively low. The average price per square foot is $2,286 per square foot, or RMB 123,000 per square meter.
Sky Everton, a new condominium in Outram Park, Singapore
Mature residential area and famous university campus
These two areas are characterized by high population density and a large number of popular real estate, so there is a wide range of choices. Due to the mature development, the supporting business and leisure and entertainment are very rich, and the life is very convenient. It is everyone's favorite residential area.
D03 is relatively close to the city center and has a relatively superior location, so the price per square foot is as high as $2200. The cheapest is D18 in the east. Although the surrounding facilities are well developed, it is far from the city center and business district of Singapore, so the price per square foot is less than $1500. On average, the average square foot price of a new apartment in mature residential areas over the past year was $1,833 per square foot, or 98,000 yuan per square meter.
Stirling, a new condominium in Queenstown, Singapore
In D05, the area where NUS is located, due to the opening of several large-scale projects this year, as many as 2,762 units were sold, and the price per square foot was $1,738. D22, where NTU is located, has had no new apartment projects in the past year.
Red light districts and immature areas
The D14 area of ​​the red light district is actually very close to Marina Bay in the center of Singapore. Although the neighborhood is mixed, the corresponding living cost is low and the convenience is high, so the price per square foot is not as low as expected.
Among the immature areas, the editor chose Punggol and Yishun, which are more residential, for comparison. The characteristics of immature areas are cheap housing prices, so there is no shortage of cost-effective projects. The average price per square foot in these three areas is $1,640 per square foot, or 88,000 yuan per square meter.
Epilogue
In general, it is very important to find your own position when buying a house: Are you a young man who is worried about his first house? Or an investor who values ​​rental returns? Or is it a successful person who pursues a comfortable life?
Young people with limited budgets can consider choosing immature areas. The key to buying a house is to look at the development potential of surrounding facilities. Due to the low entry price, if the surrounding development will bring a good appreciation. However, the disadvantage is that the location is far from the city center, and life is relatively inconvenient.
Small partners who have investment needs or meet the budget can choose mature residential areas and famous campuses. The population density is large, which represents a wide range of tenants and buyers. Buying a house in such an area, the appreciation potential is unquestionable, but the focus is on the cost-effectiveness of the specific unit. If you buy at an overvalued price, there's not much room for profit left.
Those who have a certain amount of accumulation and are ready to enjoy life, go straight to Bukit Timah and the east coast. I believe that the quiet and comfortable environment and high-quality neighbors can bring you a different kind of enjoyment!
Before you want to move within Singapore, please be sure to contact Move Move Movers. We are the most professional moving company in Singapore, whether your house is HDB, luxury apartment or villa. We can bring you the most satisfactory moving service. A large number of luxury house moving cases have allowed our workers to accumulate perfect experience, so that your moving has no worries.
By Move Move Movers
BEST MOVER GUIDE: WHAT YOU MUST KNOW IF YOU ARE MOVING TO AND FROM CONDO!