1 6月
by Move Move Mover
When moving, many customers have large fish tanks or aquariums, because the fish tanks are made of glass, and the decoration of some fish tanks is very complicated, and the price is relatively more precious. Customers will be very worried that the fish tank will be damaged during the move in Singapore, so what should be paid attention to when moving a large fish tank?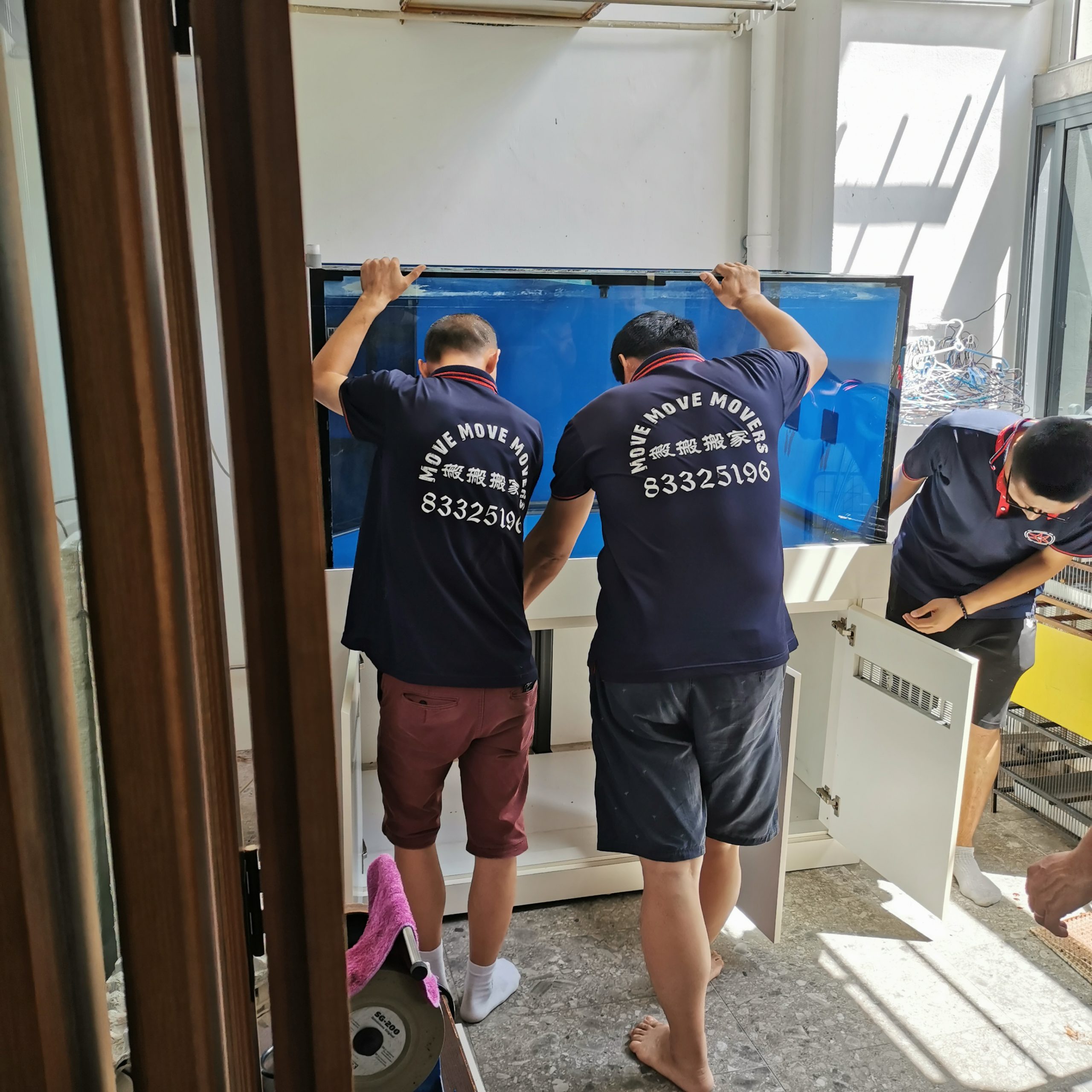 When moving, customers should never move it by themselves, especially for residents in high-rise buildings. Because fish tanks are glass products, there are certain safety hazards, especially for customers with children at home. Please pay attention to this.
2: Before moving the fish tank in Singapore, it is recommended that customers clean the fish tank first, and also clean the fake stones and related decorative items in the fish tank, and put the items together. For the cleaning of large fish tanks, do not wipe with metal objects. In this case, it is easy to wipe the glass, and it is best not to use related cleaning agents, because it may affect the goldfish inside, and do not expose to the sun after cleaning, it is best It is placed in a dark place, waiting to dry naturally.
3: Large fish tanks are valuable items. Generally, Singapore moving companies will charge related fees, and there are related agreements when moving in Singapore. If there is a problem or it is broken, you can ask for compensation.
4: If you are looking for a moving company, you must choose a Singapore professional moving company, and you must emphasize relevant protection measures, especially when the fish tank is moved, it must not be squeezed, or keep a certain distance from other objects, like The four corners of the fish tank must be well protected. You can put some protective pads underneath, and you can use tape to protect a few more layers. When moving the fish tank in Guangzhou, it is best to have four people. Small fish tanks can have two people, but you must pay attention to the anti-skid of the fish tank. For large fish tanks, you must do the relevant work when going downstairs or corners. When loading the car, you must enter the car first. In this way, you can design enough space for the fish tank and have a good plan for the placement of the following items.
5: When the Singapore moving company transports the fish tank alone, even if there are protective measures, there must be a person nearby to ensure the stability of the fish tank.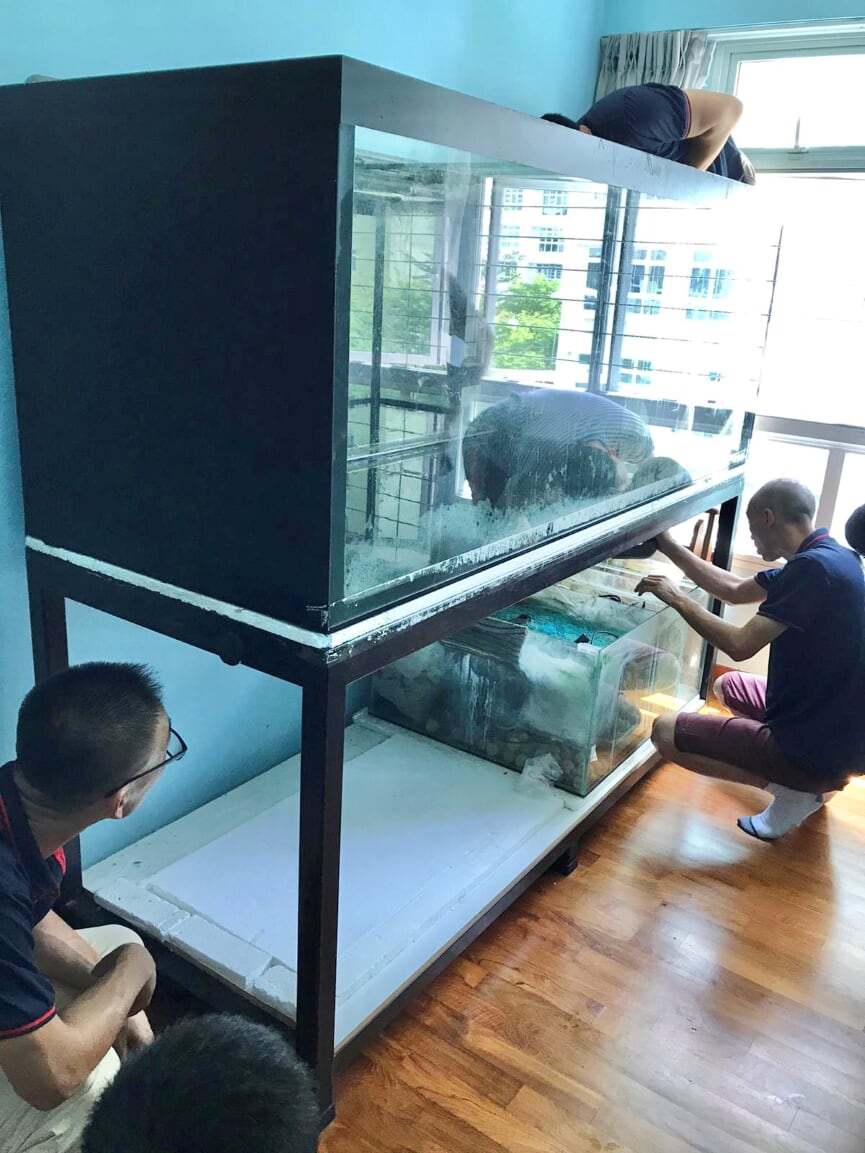 6: When the fish tank is moved to a new home, be sure to cultivate the living environment of goldfish or other fish in advance with water plants and related items. Don't put fish in immediately. Wait 3-7 days later. In this case, there will be air inside. Or the environment can give fish a sense of adaptation.
Contact Us For Move Your Fish Tank!
Singapore best aquarium mover !