10 1月
by Move Move Mover
Why Hire Professional Movers for International Relocation?
Relocating is a stressful task, especially if you need to change countries. You must hire a reputable moving company in Singapore to ensure that the process runs smoothly and that you are able to relocate without difficulty. Aside from your personal belongings, you can get all of your household items, including furniture, to keep the emotional connection. But why is hiring professional movers so important? There are several other reasons, aside from a well-organized moving process.
1. They ensure a quick and easy process.
Professional movers have a strategy in place and strictly adhere to it. This enables them to work more quickly and steadily. Most companies will transfer your belongings to another country in a matter of days, all intact and undamaged. They have a lot of connections and people working together to make the process go smoothly. They are also aware of the quickest route that will ensure the safe delivery of your belongings. While you're still figuring out your immigration process and organizing your documents, your furniture and belongings are already in your new home, waiting for you.
2. They Are Aware of the Laws
However, even if you are aware of the requirements for an international relocation, you are most likely unaware of the legalities pertaining to your possessions. Professional movers are available to assist in this situation. Experienced companies have been trained and authorized to deliver heavy objects overseas, complete with all necessary legal documentation and procedures. They are already registered with the appropriate bureaucracy and do not require any legal permits. You only need to hire a reputable company, and your belongings will be delivered without any additional inspection or paperwork at the immigration department.
3. They're Extremely Dependable
Moving heavy objects from one location to another necessitates physical strength and endurance. Professional movers are trained and experienced in lifting heavy objects up and down stairs and through narrow passageways. The first step in the moving process is to carefully transfer all belongings from the apartment or house to the moving vehicle, which these movers do. You'd be surprised to see how well your belongings survive once they arrive at their destination. You don't have to be concerned about scratches, cracks, or misplaced items. You can completely rely on them because they strive for 100 percent customer satisfaction.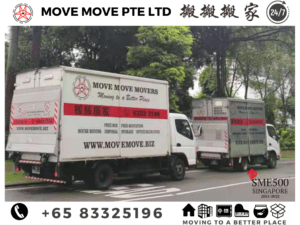 4. They can look after your belongings for a while.
Depending on your needs, some companies offer the option of storing your belongings for a set period of time. If you're moving overseas but need to empty your apartment sooner than expected, either to hand over the property or to save an entire month's rent, you can ask the moving company to store your belongings. Most businesses have storage units that can be rented to store your belongings, making it easier for the business to take over from there. These massive warehouses are extremely secure, ensuring the safety of your belongings.
5. They Will Assist You in Packing
Packing all of your belongings would be a major hassle in the midst of sorting out your immigration procedure and necessary documents. Your attention is completely focused on obtaining your visa and organizing important paperwork, and then comes the unpleasant task of packing. It's not only tedious, but it's also time-consuming. And if you intend to bring every object with you to the new country, you'll need days, if not weeks, to pack everything.
Professional movers are your solution to this problem. They offer to assist you with the packing process, sometimes completely taking over and relieving you of the stress. They are extremely skilled and experienced in packing efficiently and without wasting time. They also provide you with the best packing materials to ensure that your items are safe until the final stage. All of the items are packed separately based on type and material, which aids in the unpacking process.
6.They have contacts in every country.
All international moving companies have contacts and branches in various locations, which contribute to a safe and seamless moving process. They use updates and switches at each stage of the move, depending on the length of the move and the country to which you are relocating. Assume you live in Singapore and want to relocate abroad. You should look for the best professional movers Singapore has to offer; they will have ties not only in neighboring countries like Malaysia and Indonesia, but also on other continents, with similarly functioning branches. With so many people involved in the process, it eliminates the possibility of errors and ensures that you receive high-quality service.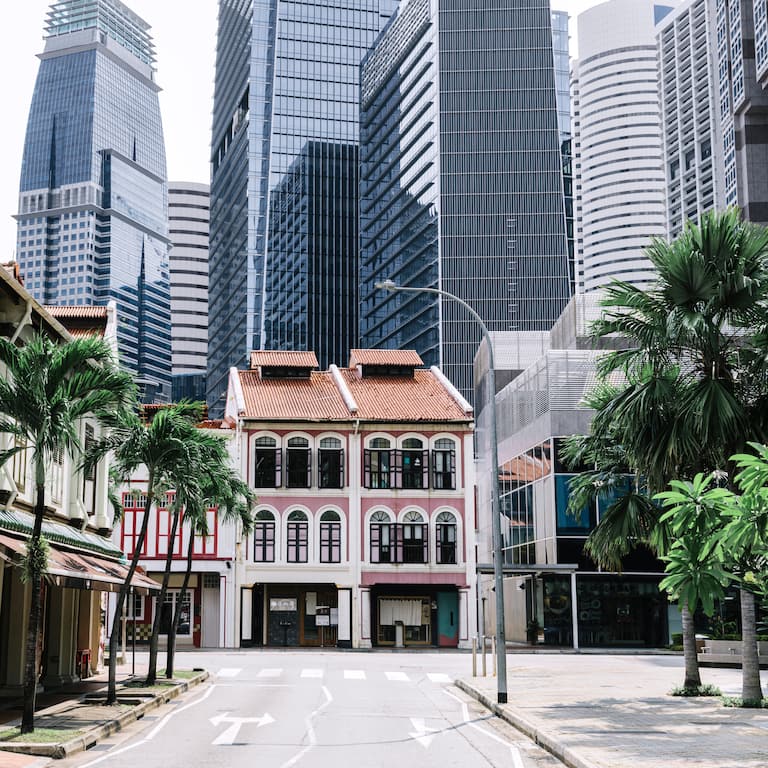 If you have a problem after you arrive at your destination, you can easily contact the moving company's branch in that country. It would be easier to solve your problem this way than to contact the original branch you worked with, and they would do everything they could to ensure you get your money's worth.
7. They have current certification.
Professional moving companies, in addition to being well-trained and experienced, should have a valid license and relevant certification to demonstrate liability. You cannot entrust your household goods to just anyone. All of your belongings are held by the company for a limited time, which is why it is critical that you check for certification. Many scammers and phony businesses are infiltrating people's homes and robbing them of all their belongings. A licensed company would not only be trustworthy, but would also be well-versed in customs and international moving requirements.
When it comes to international relocation, the value of hiring a moving company cannot be overstated. That being said, you should exercise caution when selecting a company. To hire a reputable moving company, you can seek first-hand advice from family and acquaintances, or you can check online reviews and speak with previous customers of the company of interest. In addition, the company should charge a reasonable fee. Some research can lead you to a trustworthy company that is safe, dependable, fast, and knowledgeable. After all, we're talking about your prized possessions and a piece of your life's treasure.